Saving money for a hard up millennial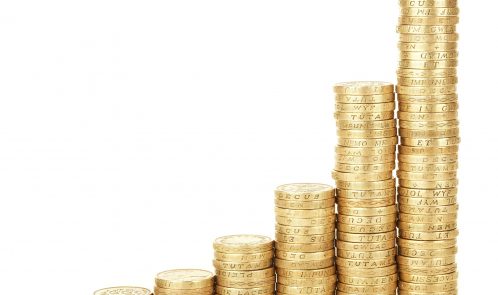 Born from the early 1980s to mid 1990s, then you're termed as a milennial and at the moment you may be finding it hard to save for that house deposit, as rent is so high and you've not reached your full earning potential. With that in mind, here is a list of ways you can save money.
Thrifty in office hours
Commuting is one of the biggest costs for workers. Why not ask for an interest-free season ticket loan, or if you can work flexibly to avoid expensive peak time travel.
If working in London, combine your Oyster card with the 16-25 Railcard to get a one-third discount on off-peak travel on the tube, overground and DLR network (after 10am during the week and all day at the weekends).
You can only do this in person at Tube, London overground and TfL stations, some National Rail ticket offices, Oyster Ticket Stops, and at official visitor centres. If you managed to get a 26-30 Railcard, try that card too. A one-year 16-25 Railcard costs £30, but National Union of Students members can receive 12 per cent off. If you want a four year free card, sign up for a student bank account with Santander.
The Cycle to Work Scheme offers a tax-efficient route of travelling to the office and you don't need to cycle the whole journey. If your company has signed up to the scheme, you can buy a bike and related safety equipment worth up to £1,000 via salary sacrifice. The remaining cost is spread over a year in monthly, interest-free payments.
Or what about walking for a week – might be time consuming, but could save a pretty penny.
Ditch buying lunch every day by bringing in your own lunch which should save you about £30 a week. If you have a microwave at work, make a bigger dinner and take in the leftovers.
If you can't give up your coffee, bringing your own reusable cup . Pret A Manger and Patisserie Valerie offer a generous 50p discount, most other chains offer 20p-25p off.
Saving on nights out
Comedy clubs are one of the best bets for a cheap night out
Pre-drinks at your home or your mates' can cut down a bar bill
Look for happy hours or two for one deals
Use a Tastecard or even Comparethemarket for two for one meals
Thrifty nights in
Run a Come Dine with     e rotataion with your mates.
Get yourself a Karaoke machine and set up a theme night – 80s music for example
Thrifty culture
Major cities have an array of free museums and art galleries, with many offering late opening nights. If you fancy a trip to London, on the "First Thursday" of the month, more than 150 galleries in east London run free events, exhibitions, talks and private views at special late openings. Art fans can make the most of the experience with a free walking tour or Art Bus between venues, including the Whitechapel Gallery and the Barbican Centre.
Sign up for the "Meerkat Movies" deal after buying an insurance policy via Comparethemarket.com that entitles you to two-for-one tickets at major cinemas on Tuesdays and Wednesdays for one year. I bought insurance for less than £2 to get the offer
You can also sign up to ShowFilmFirst for cheap cinema, theatre and concert tickets, you just have to pay a small admin fee of £2 to £3 to secure your place.
The National Theatre runs Entry Pass, a free membership scheme for anyone aged 16-25, which offers £7.50 tickets to all productions and £10 Mates Rates tickets for friends of members.
In London's Leicester Square, ticket booth TKTS sells returned tickets for West End shows today, tomorrow and the next day for a discount.
London's churches are a rich, yet often overlooked source of free musical events, including lunchtime and evening concerts. Choral and classical music dominate. The Royal Opera House puts on free recitals (though you'll need to reserve a ticket online) as does the Royal Academy of Music.
Thrifty habits
Whenever you shop online, before you pay, open another window and put the name of the retailer and 'promo code' into a search engine. This takes seconds — and nine times out of 10 you will unlock a discount code or free delivery. If you don't have the time to do that, download the Shoppers browser extension, and it will automate the process for you
Get it for free – try Freecycle, Streetbank and local "sell or swap" websites on social media for furniture, tech, and children's toys and clothes.
Charity shops are great for thrifty millennials, and my tip, go to the ones in posh towns or areas.
Yellow stickers – always go to the "yellow sticker" section. I've got ingredients for family meals for less than £2, veg for 7p, doughnuts for less.
Parkrun – I love this free 5km run organised by volunteers which takes place in parks around the world every Saturday morning.
Travel money – challenger banks Monzo, Starling and Revolut all have fee-free cards, or apply for a Halifax Clarity credit card before you jet off.
Aldi – I must admit a family shop at Aldi saves me on average £40 a week and the food is good. Still go to mainstream supermarkets for some branded items though as the range isn't huge, but basics and their posh range are nice.