Discounted eating out for two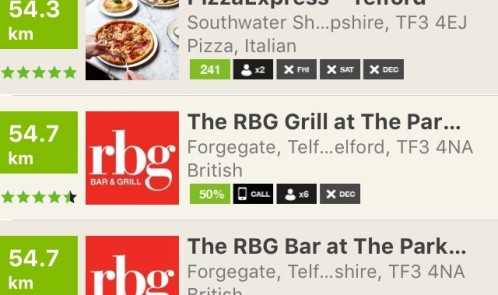 I got my mitts on a Tastecard last week, and it is very useful to get money off at a large number of restaurants, especially if you are two people and like eating out weekdays.
You are able to enjoy meals at some top and popular eateries, including Pizza Express, ASK, Zizzis, whilst saving money on two-for-one and 50 per cent deals.
I have both an actual Tastecard, and I have downloaded the Tastecard app – which has some great features, for example it identifies where you are, and spots restaurants nearby. It can also work out restaurants based on your cuisine preference.
You can also input the money you saved and it gives you a tally, to basically show  you the savings you make, so that when you've paid off the investment in the card, it's all about keeping the money in your purse to spend on other things. Frankly, you only need to use it 2 – 3 times in a year and you've got your money back.
You do need to book in advance or I guess you could chance it and turn up and present your card to get he discount at participating restaurants.
You can check which restaurants are near you through by checking Tastecard. Now my husband had a Tastecard for free when he subscribed to The Times Online, so it seems that if you can, try not to pay full price for it, which is around £79.99.
You only need to eat out two or three times to be even. As long as you'd do that anyway, it's a no lose situation and you will start saving afterwards.