Shoppers automatically applies valid voucher codes at checkout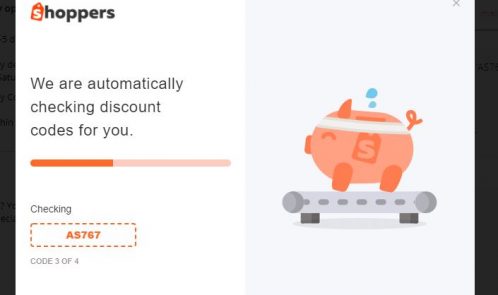 Are you fed up of searching for voucher codes only to find that they are invalid? Well check out this handy new browser extension – Shoppers – that will search for and add the best voucher code for your shopping automatically.
Unlike other browser extensions, it will do all the hard work and check all valid codes available. It currently works with 2,500+ UK retailers including some of the biggest stores such as Amazon, Currys, Asos, John Lewis, EuroCarParts and Matalan – for most of them the extension automatically applies the voucher code for you.
It's so easy to use – here's a Shoppers demo video. Basically you add the extension to either Chrome or Firefox, then you shop as usual, when you go to the checkout a little pig (piggy bank reference I guess) appears and says it has found a number of vouchers if there are any to be had, you then click "try them" and it will go thr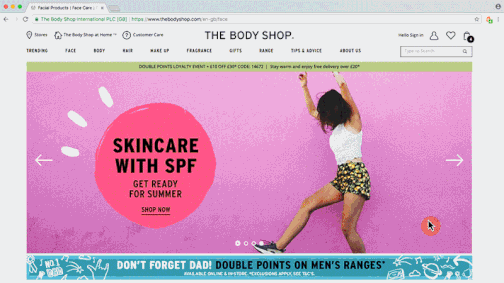 ough them to see if any are valid for your shop, applying the best one! Oh and no useless US and Canadian vouchers appear…err I am in the UK, so am looking for voucher codes for this country.
If you don't need to do any shopping right away, why not have a browse around these retailers as they have active codes and once you've added the browser extension you can see how Shoppers will work for you on future online shopping trips. A little pig does all the huffing and puffing to find you a code – sample sites here:
Shoppers has already saved thousands of pounds for its users so far. To install the extension go to the website www.joinshoppers.com and click on the button – add to browser and it will automatically install the extension for you.
Don't miss out – some figures that are a little sad
Sometimes voucher code sites are just too confusing. Globally over £500 billion worth of voucher codes were distributed last year but less than 1% were ever redeemed. This is because buyers find it difficult to get the right code at the right time for the right store.
In the UK, 41% of the buyers search for a voucher code in 2017 (up from 34% last year) while shopping, however less than 5% successfully find a coupon code online.
Here's some savings I made using Shoppers voucher code finding browser extension
No searching was necessary, Shoppers just applied the discount. So what are you waiting for? Join Shoppers now.