New year, new lower weight – useful services and products – Lepicol Lighter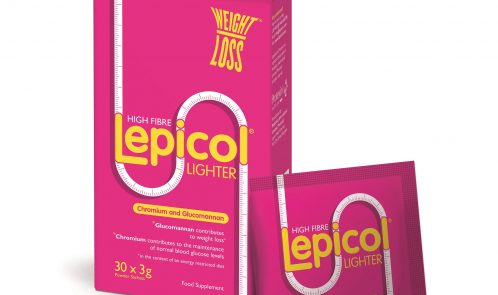 I want to start a series on losing weight on the cheap. A couple of tips would be to go to see your GP practice nurse and get her to advise you on weight loss for free, another is to download low-cost gastric band apps like 12 Weeks to Wow.In this post, I am looking at Lepicol…a product that basically makes you think you are full before you eat and helps with constipation if you are on diets like Atkins and ultra low carb.

High Fibre Lepicol Lighter:
Contains psyllium husk, which contributes to maintaining normal bowel transit
Contains Glucomannan in the context of an energy-restricted diet contributes to weight loss

Contains Chromium which contributes to the maintenance of normal blood glucose levels
I don't use this product for its intended use (to take before meals to make you less hungry), but I find it excellent. I am on a low-carb diet, which I have always found the easiest to follow – but it has one major drawback for me: constipation. But now I take one sachet a day of Lepicol Lighter to keep things moving as it were.
To achieve and maintain the healthy body shape for you bear in mind it's not about losing inches and lbs as quickly as possible. We need to learn to love eating and cooking healthily and make a long term change. Here's where Lepicol Lighter could help.  Here's the science bit:
Glucomannan
Its key ingredient, glucomannan, is an additional fibre source which contributes to weight loss in the context of an energy restricted diet. When taken before a meal, glucomannan has been shown to reduce the hunger hormone, grehlin which in turn should help you to reduce the amount you need to eat before you feel full. Glucomannan has also been shown to have prebiotic effects similar to inulin.
Chromium
For those who struggle with sugar cravings, these could be curbed by taking Lepicol Lighter, as it also contains chromium, an essential mineral that helps to maintain normal blood sugar levels.
Live Bacteria
Lepicol Lighter contains 7 strains of live bacteria to help keep your digestive system healthy and balanced. An imbalance in gut bacteria and lower bacterial diversity is repeatedly observed in those who struggle with their weight.
More information here at the Lepicol website.