8 tips for losing weight and getting fit as cheaply as possible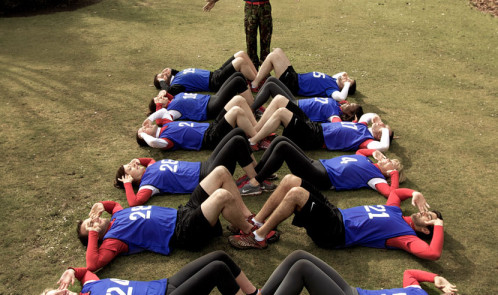 Feeling fat? I am. Now I am a lady who knows the theory of weight loss, but often fails to put it into practice!
Anyway, I have tried lots of ways to lose weight, from high-fiber tablets to suppress my appetite, to the 5:2 diet, Weight Watchers, a dietician..you name it, I've tried it.
Basically, you have to put less in your mouth and move more. There's nothing more to it, but of course, it's harder said than done, so I have some tips for you to make this happen.
Get Weightwatchers or Slimming World for free
Ask your doctor to refer you. He'll give you a number and you can get 12 weeks free. If your BMI isn't high enough, or he thinks you having been trying to lose weight, ask to see a Dietician. They have some good advice, but really it's common sense.
Get a free App for that
Try dieting/fitness mobile apps, such as MyFitnessPal. It can help to monitor calorie intake and weight loss, and you can do it with your friends, who can check up on your progress or lack of it.
Walk
It's free. Forget the gym membership, walk fast. Start with 15 minutes a day. Once the pounds start to drop off, then start to tone.
Stock up on fitness gear at Aldi
Aldi's Specialbuys Fitness range is in stores from today – 2nd January – but as you know don't delay, once they're gone, they're gone. I have already turned my livin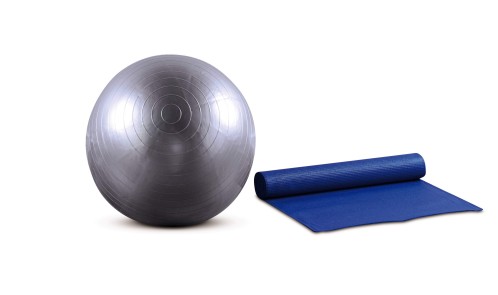 g room into a mini gym and am going to get the 5kg and 7.5kg Kettle Bells (£6.99/£7.99) and Gym Ball at £4.99.
Get fit online
No surfing isn't going to make you thin – I would be a twiglet if it were the case. However, if you want variety and to get fit with classes, how about GymCube.com www.gymcube.com. They offer online fitness classes so you can work out anytime and anywhere from your tablet, laptop or Smart TV, and it's not the boring old same class that you have on a DVD. They say that they have some of the UK's best personal trainers and run the most up to date classes such as Rave Fit and Tabata and HIIT as well as traditional classes like Yoga and Step. You can access live classes or access the anytime archive for just £5.95 a month (no contracts) – perfect for not only those on a budget but also those who struggle to find time to work out.
Who doesn't like a man in uniform?
Isn't that enough of a reason to try out British Military Fitness? You know those guys who shout and make you sweat in the park…scary, but effective.  Well if it isn't, they are offering a brand new satisfaction guarantee campaign – as they are "confident it is the best and most effective form of exercise." If you join in January 2014 and are not completely satisfied with your BMF experience after 12 weeks, you can claim a full refund!

The first session is usually free and they discount for key workers too.
Get fitness in a bag
If you need help to create a fitness package, try Fitbag UK (www.fitbaguk.com) – a fitness company specialising in full body home workout packages. Their signature product is the Fitbag package which consists of 6 different products including the following for £37.99 plus shipping: Ab roller, 2X2 KG dumbbells, Resistance Tube, Resistance Band, Thigh master and PVC skipping rope. They are so awesome that they have shared this great Workout plan with plenty of exercises ranging from easy to hard and complimenting each piece of equipment.
Use your voucher codes for pills and potions
For vitamins, protein and meal supplements, make sure you scour voucher code websites, such as www.VoucherCodesPro.co.uk as they often offer up to 50% off some stock.