Two pay per hour car insurance companies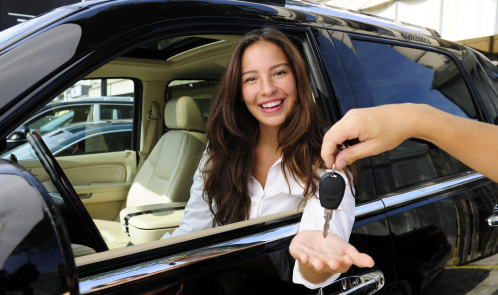 The way insurance is sold hasn't kept up with the way people live their lives now. We buy lots of goods and services via flexible subscriptions to suit our on-demand lifestyles. Why shouldn't you be able to do that for insurance? We just used Cuvva for the first time this weekend for our teenager who is learning to drive. Rather than change my insurance as my insurer won't insure under 21s, we used Cuvva
Hourly short-term insurance – Cuvva
Cuvva, a UK-based short-term insurance startup, offering hourly car insurance via an app in minutes. Since selling our first policy in 2016, we've sold over a million policies. The idea came about after founder Freddy Macnamara couldn't lend out his car easily, so he set out to build flexible insurance tailored around people's needs. The company has expanded to offer personal car, learner, van, and travel insurance thus far. An advantage with short-term insurance – customers have the flexibility to buy cover only for the time that is needed only and can easily top-up cover, as needed.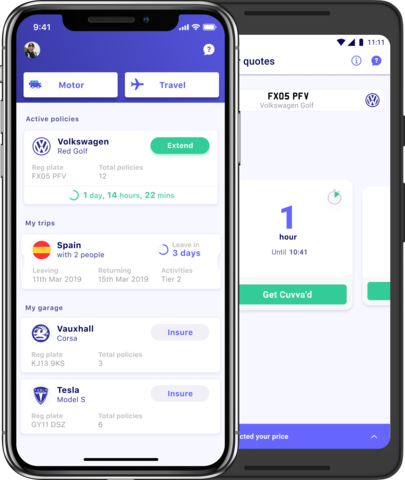 Cuvva takes lots of things into account each time you get a quote, such as:
·        Age and licence details
·        The vehicle you're driving
·        Location and time of purchase
They have a 'What affects your price?' feature in our app' to help customers see what causes the price to change, encouraging our customers to get quotes at different times and places to compare.
They have managed to pull some data to try and give you a more accurate idea re pricing – average hourly coverage cost for a 22-year-old with a full driving licence in October was £11.40. Additionally, the Cuvva app also includes features such as MOT reminders, tax reminders and advice on where to buy the cheapest petrol. The platform promises exceptional customer service with in-app live support that offers one minute response time, 24 hours a day.
Cuvva is preparing to launch a pay-monthly insurance product that could cut average annual bills for car owners significantly. They plan to cut out all middlemen including brokers and comparison websites, which charge insurers about £70 on each policy sold. Unlike legacy insurers, they won't charge a fee to spread payments over the year and it will not penalise loyal customers with dual pricing. They aim to offer the same savings, whether you are signing up as a new customer or a returning customer. Additionally, they won't charge admin fees to alter personal details, like a change in job title.
Flexible pay-monthly car insurance – By Miles
The way motor insurance is sold is particularly unfair and inflexible but By Miles can make it cheaper by cutting out the middlemen and removing the penalties for paying monthly, which hurt younger drivers or lower-mileage drivers disproportionately.
By Miles
  is the UK's first pay-per-mile car insurance provider, so By Miles works like a normal, annual insurance policy except you pay a flat fee to insure your car whilst parked and then you pay for each mile you drive. This amount can range from 3 to 10p per mile but tends to average at around 5 or 6p. Both these charges depend on how safe your area is, how safe a driver you are etc.
If you only drive 3,000 miles per year, By Miles could be perfect for you! By Miles is specifically for lower-mileage drivers, i.e. those who drive under 7,000 miles per year. By Miles is on comparison websites.
You do need a tracker, but you can easily install the device yourself. By Miles sends you a tracker which you plug in under your steering wheel.
Who is By Miles and what is the tech?
By Miles is shaking up with car insurance market providing fair car insurance for the modern driver, (we're all driving less, right) – you only pay for the miles you drive.
Users simply plug in the miles tracker to their car and monitor their insurance via the By Miles app
Low mileage drivers, under 7,000 miles per year, could save hundreds of pounds with a pay-per-mile policy.
Example case study – Pippa, aged 31, from Maldon
Family with children
Pays £163,80 to cover her car whilst parked and 3.5p per mile when driving
Pippa pays her bill at the end of each month, and estimates she'll drive 5,000 miles this year
Pippa was with her previous insurer for five years
Pippa's policy with By Miles works out as 50% cheaper than her old policy
Pippa saved money moving to By Miles, even with the policy cancellation fee
Pay-per-mile suits Pippa down to the ground, she lives rurally and only uses the car for food shops twice per week and social trips, in addition to day trips to see friends and family
One thing to note, By Miles only insures drivers aged between 25 and 76 and who have a minimum of two years' driving experience.