Tips for getting a good deal on multi-car insurance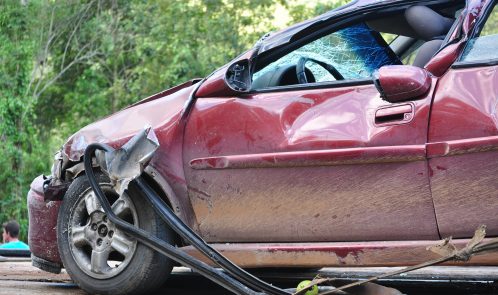 Is it time to stop insuring each car in your household separately? Multi-car insurance has increased in popularity over recent years and there are some decent deals around at the moment.
Not only is it more convenient, but it also has the potential to deliver strong cost savings for your annual premiums.
What is multi-car insurance?
Rather than insuring each car in your household separately, you can choose to cover every vehicle under one policy. As long as the car is registered at that address, it can be included. The car owner doesn't have to be a family member.
What's so great about multi-car insurance?
The first benefit is convenience. Once you get it set up, everything is in one place. All you have to do is fill in one application and you're good to go. You get a set renewal date which means you can budget for everyone's car and opt to pay one annual premium or monthly instalments.
While the cars are covered under one policy, you can define the level of cover, the excess and other factors to make things more flexible for each individual vehicle.
If you have kids that are going away to university you can also find multi-car policies that will still cover them.
You maintain control over your no claims discount for each car. So, for example, if someone in the family or group has an accident, with many policies it doesn't affect your personal cover.
With competitive pricing nowadays, you should be able to achieve savings for your insurance costs by choosing multi-car policies. It is, however, vital to shop around.
You can be even more flexible, for example, if you want to drive each other's cars.
Our top tips for getting the best deal
As with any insurance policy, you need to compare the cover that is offered along with the premium prices. Some companies will limit the number of cars that can be added. Others may not cover a child while they are away at university. Make sure that you find a policy that ticks all the boxes for the whole group.
Size of car and insurance band can make a difference. If you're driving a low band vehicle like a Fiat and someone else has a high-end sports car, the likelihood is that you will be paying a higher premium.
While most companies protect your no claims discount, some don't. That's why it's essential to read through the policy terms and conditions for this type of insurance. If you are financially responsible for the insurance, paying the premium annually may mean that you have a significant increase in cost which might need to be planned for.
While a family may have one person paying the premium, a group who share a property and want the benefits of multi-car insurance will need to decide who is going to pay what amount and when. This can cause conflict if someone neglects their responsibilities and that could leave you financially disadvantaged if you are the premium payer.
There are plenty of advantages in having multi-car insurance and it's well worth investigating. Always make sure, however, that you compare it to the cost of insuring separately so that you get the best deal.