10 ways to get a free coffee or hot drink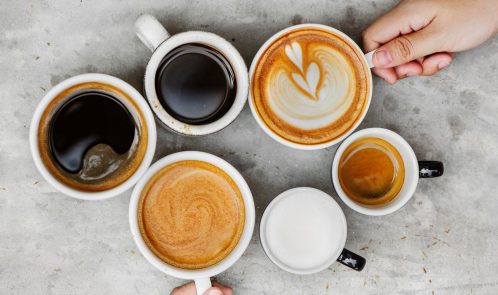 Whether on the way to work or as a treat, grabbing a hot coffee is a ritual for many of us (don't forget your reusable cup though!). Sadly said coffee is often quite pricey, so where can you get a free cup…here's a few places.
1.Greggs – download the free Greggs loyalty app and you get a free regular hot drink when you register.
2. IKEA – free tea or filter coffee you get every weekday at Ikea when you sign up for a free Family card. It's nothing to do with having children – just being part of the 'family' of Ikea's customer base. The card entitles you to other special prices on goods in store too.
3.
Waitrose
– Free hot drinks are still available for
myWaitrose
members to enjoy from the self-serve machines in the store. All that they ask is that you bring in your own reusable cup, as disposable coffee cups will no longer be provided at the checkout.
5.
Booths
– For Lancashire, Cumbria, Yorkshire, Cheshire and Manchester dwellers, to claim your one free hot drink a day at the takeaway machine, you will now need to bring your own suitable 12oz reusable cup, and scan your
Booths card
at the till before filling up.
6. 
My John Lewis
–
Register
for the My John Lewis membership programme and at least three times a year you'll receive a voucher for a free hot drink & cake in a John Lewis cafe.
7.
Paul
– Claim a large coffee, tea or hot chocolate AND a croissant or pain au chocolat for free, just by picking up and registering a
PAUL loyalty card online
. Loads in London but not anywhere else at the moment.
8. 
Benugo
– again Londoners, this one is for you! Claim yourself a free coffee at Benugo by signing up for their
newsletter
.
9.
myGatwick
 – Enjoy a free hot drink from Costa if you're flying from Gatwick airport. All you need to do is sign up to a
myGatwick
account.
For those of you wanting to drink at home, 
L'OR Ground Coffee
may be of interest. You can claim 100% cashback on any qualifying packet of L'OR Coffee, simply by inserting the unique code and uploading your receipt. Offer is available till 31st March 2019.