Superdrug regular saves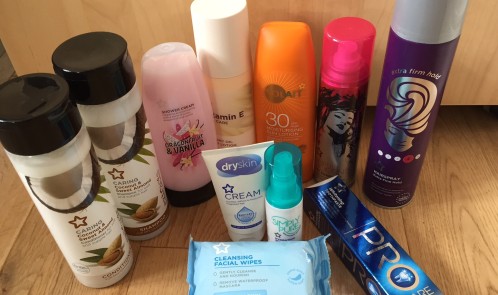 A recent trip to Superdrug opened my eyes to their own range of products. I must admit when it comes to shampoos and other toiletries, I am a bit of a known brand rather than an own brand fan.
But the funny thing is that a lot of own brand products offer the same features for less. As you may know, I don't like writing about deals too often as once they are gone. You poor pumpkins remain annoyed that you missed the offer.
So here's a little round up of some of Superdrug's lovely products that are low priced or regularly on offer: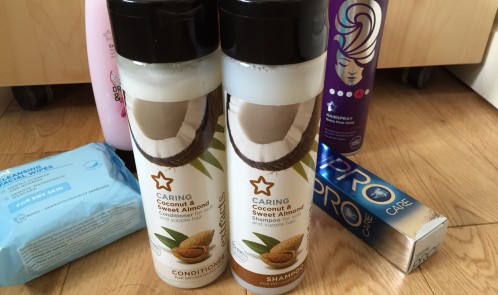 Was pleased with this shampoo and matching conditioner. Coconut oil and shampoo are great for hair loss. I can't confirm that I stopped losing hair completely, but definately not as much as used to. So if you can't afford caviar shampoo, these products leave your hair very shiny and soft, and at £1.09 at the moment, it's a steal…normally, it's £2.29.
I love white teeth and use whitening toothpaste in between bleaches. Procare Sensitive Whitening Toothpaste has been uniquely formulated by Oral care Experts and has maximum fluoride protection, dual-action whitening technology and a blend of gentle cleaning agents. It's currently £1.99 and two for one.
I love the Sudocrem so was excited to find this alternative at £1.69. It soothes, softens and moisturises; is fragrance fee and  Suitable for Sensitive Skin. Look out for buy 1 get 2nd 1/2 price on selected Superdrug Dry Skin Relief.
These are just three things from a range of thousands, but watch out for initiatives where they reward you for being part of the loyalty scheme – Health & BeautyCard. To celebrate five years of the card, they have over 5,000 products featuring a bonus points offer or better price just for members – deals coming on 4 May.
Here are the details of the offer (added 6 May):
• Members only offers (4th to 30th May) including:
• Earn 500 points with selected best-selling fragrances (100ml or above) from DKNY, Michael Kors or any Hugo Boss Men's fragrance
• 50% off all Revlon cosmetics
• 10% off all Sleek lip products
• 10% off Real Techniques
• 10% off Eco Tools
• 10% off all Rimmel mascaras
• Babyliss 12 in 1 is Half Price
• Braun Silk Epilator is Half Price
• Half price on all Philips electronics
• Save 1/3 on Organix Haircare Inc. styling
• Better than half price on So…? Fragrances
• Save £24 on Babyliss Curl Secret
• Save £15 on Babyliss for Men i-Stubble
• Save £10 on Glow Skin Works Facial Brush
• Save £5 on Babyliss Curling Wand
• Save 60p on Quickies Nail Varnish Remover Pads
Plus the continuing bonus of free delivery on all Superdrug.com orders