Easy and cheap cloudy lemonade recipe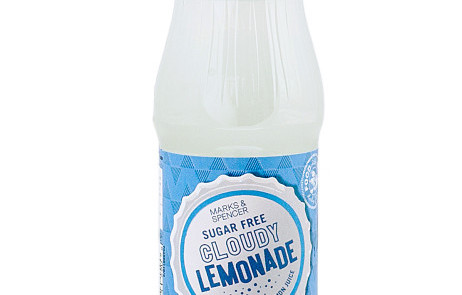 I am rather a fan of cloudy lemonade and have tried a few, but no cloudy beats the one from M&S. However, it is £1.10 a bottle, so in my quest to save money so that I can spend money on fabulous things, has led me to making my own cloudy lemonade.
Yes and this my dahlings is the recipe:
Ingredients
One Robinsons lemon squash for £1
Buy a six pack of sparkling mineral water for around £1.10
Method
Open the sparkling water, drink some of it, pour in the squash, give a gentle shake and there you go…home made cloudy lemonade.
And my skills really know no bounds…we've even made home made Fanta by mixing orange squash with fizzy water.
So much healthier and really cheap – that's £2.10 for 6 bottles, and 35 p each. Sorry lovelies if you expected me to be squeezing lemons and adding sugar to taste, I don't have the patience for that. Anyway, even if I have inspired one of you, then my job is done…….;-)