Halfords' free 6-point summer car checks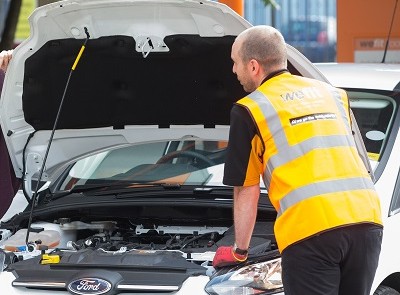 With a third (28%) of families* saying they will take the family car abroad this summer, Halfords is offering peace of mind with its new 6-point summer check.
Available at Halfords stores and Halfords Autocentres, staff will check screenwash and top up for free, and check oil, blades, bulbs and the battery and air-con to keep you cool.
What do they check?
With a Halfords car health check we look at 6 things:
The battery
Light bulbs
Windscreen wipers
Oil levels
Screen wash levels
Air conditioning
Why do they check these areas?
All these areas can be common problems – they affect us all and are crucial to your car's performance and your safety. It's important to know that:
A battery failure is one of the main reasons why people call a breakdown service, so looking after your battery will save you time and money.
Driving with broken or faulty lights is illegal – and dangerous!
Believe it or not, your car needs oil just as much as it needs fuel. Too much or too little can cause serious damage.
When you're driving in bad weather, the last thing you want to worry about is poor visibility. Healthy wipers and loads of screen wash are vital.
An air con system that needs re-charging won't cool your car effectively
Available now at Halfords stores and Halfords Autocentres, visit Halfords.com for details.