Free Navmii dash cam app can help with car insurance claims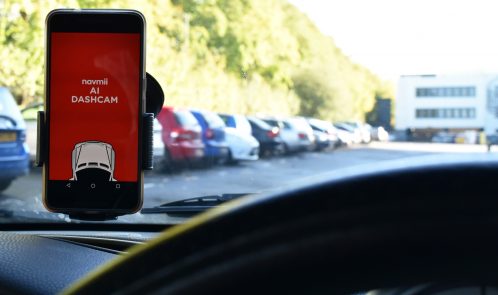 It may have taken a while for them to hit the mainstream, but dash cams are now commonplace on UK roads – I have one! New data from retail analysts GfK suggests sales of dash cams have increased by an incredible 671% over the past two years. It is easy to understand why: they are cheap, easy to use and their benefits are immediately clear.
Attached to a vehicle's dashboard or windscreen to record each journey, dash cams face outwards to replicate the exact view of the driver. Dash cam footage has been accepted and regularly used by the police and UK courts – but insurers are now starting to pay attention.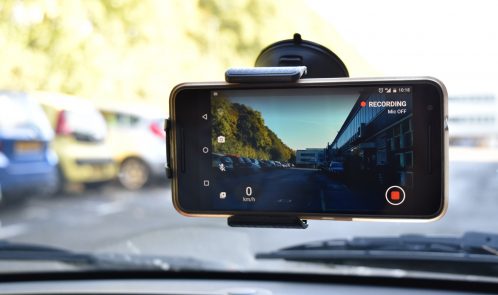 According to a study by uSwitch, more than a quarter of innocent drivers have been unable to prove they were not at fault for an accident, exposing them to future premium rises. In the United States, a joint study between InsuranceQuotes and Quadrant Information Services found that drivers who made claims in 2016 saw their policy premiums increase by an average of 44.1%.
For insurers, dash cam footage can provide the chance to revisit an incident and get a better idea of what happened. Many now accept dash cam footage as evidence when considering a claim, helping them to make a more informed decision about who was at fault and speed up investigations. Some insurers even offer sizeable discounts to drivers who use a dash cam in case of an incident: AXA, Swift Cover, Adrian Flux and Sure Thing! offer discounts of 10% – 20%.
So which dash cam do you buy? Hardware cameras can be expensive, ranging in price from £20 to £200, but free dash cam technology is now available to anyone with a mobile phone.
Navmii's new AI dash cam app is free to download and easy to install. Simply download the dash cam from Google Play, click into an in-car phone holder and get recording! In addition to being a fully functioning video recorder, the Navmii dash cam has built-in Artificial Intelligence (AI) which constantly analyses the road ahead and gives you feedback if a hazard is detected. The AI will detect potential forward collisions and recognise road speed signs, alerting drivers to slow down if they are travelling too fast and reducing the likelihood of at-fault traffic accidents