What you need to know about Sparks – M&S new loyalty card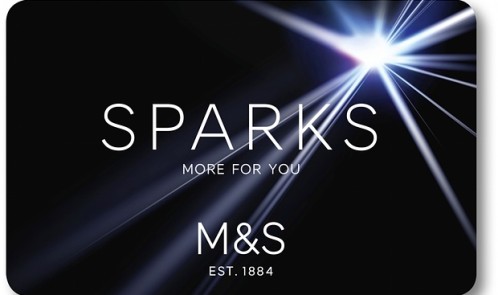 I was overjoyed to get my Sparks card through the post last week, and then saw that anyone can pick one up, so I feel that as a loyal Marks and Spencers customer, I should share what I know:
What is Sparks?
Sparks is M&S new members club. It's free to join here: marksandspencer.com/sparks or pick up a card and form in store.
What do I get with Sparks?
The membership scheme rewards food and clothing customers with exclusive benefits, events and personalised offers. For instance, I have got some money off vouchers for clothes, homeware and food at the moment, and for the first 12 days I get 10% off food – I could have chosen clothes, but I spend more on food there! When you register, you need to give hobbies and interests (from a tick list) so that the retailer can send you offers. You unlock an offer on the app or online and then your card has it already loaded on it when you buy!
How many Sparks can I earn when I shop?
You earn 10 sparks every time you shop, and for every £1 you spend, you get another 10 sparks
How do you earn money for charity with Sparks?
Once you sign up, they give you 9 charities to choose from and every £1 you spend, they get a penny. How cool is that?
Is there an app?
Yes, go to the M&S mobile app for regular offers.
How will I know what's going on?
Well if you have the app, that's one way, and you'll also receive the monthly Sparks newsletter via email which will include information about all of our available experiences.