Update: Best supermarket for online grocery shopping – a comparison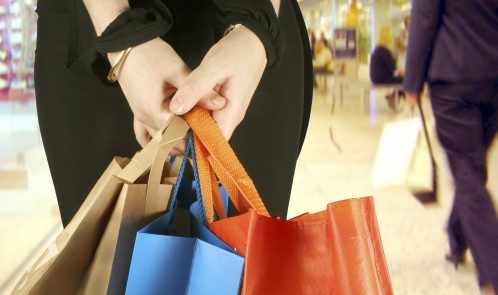 Time to see how the online supermarket shopping world has changed. I looked at Waitrose, Ocado, Tesco, Sainsbury's, Morrisons and Asda. I know that Iceland delivers, but I find that their range is limited, so I am not including them.
I evaluated the supermarkets on the following and in each category, the top supermarket comes in at position 1. Of course, one position 1 doesn't mean everything is fanastic, so my top supermarket is the one that has the highest number of 1s and 2s, and this time we have joint winners: Ocado and Tesco, but remember if you want quality food, go to Waitrose, but be ready to pay more…it's really up to you, but I hope that my research will help you.
Categories evaluated on were delivery charges, Minimum spend, Delivery slots, Click and Collect, Delivery times, number of products, cheap delivery packages, first order incentives, loyalty points, customer service and online experience.
In this evaluation, Sainsbury's gets the pole position as they have half hour delivery costs, minimum spend of £25 for shopping and £15 off first £80+ order.
Prices
Again Asda came in cheapest for 21 items which included staples such as cornflakes, fruit and tea and coffee. Although Asda came in top, other supermarkets will match brand name product prices and shops like Ocado may seem pricey, but they will match Tesco prices, so that's worth considering. I used the Mysupermarket.com app to compare prices.
These are the results of the comparision and Asda comes out top:

1. Do you offer click and collect
1. Asda: We do offer Click and Collect
1. Tesco: Yes, we do offer Click and Collect service.
2. Sainsbury's: Yes, however not all Sainburys stores offer click and collect service.
3. Waitrose: Our minimum spend for click and collect is £40.
4. Ocado: No, we do not offer this.
4. Morrisons: We do not provide a click and collect service.
2. Please can you give details of your delivery charges
Free is free, so Waitrose and Ocado win here!
1. Waitrose: We do not charge for delivery, but check out the minimum order value below!
1. Ocado: Of course, charges vary between £0.00 – £6.99 depending on the slot you choose.
2. Sainsbury's: Delivery charged vary in price. For order under £40 the delivery charge is £7. For orders over £40 customer can choose a delivery slot for as cheap as £0.50 (depends on availability of the slots).
3. Morrisons: Our delivery charges range from 99p to £6, but do vary depending on the time of day you choose. You can check how much you'll be charged for delivery when selecting your one hour delivery slot on our booking page found on the webshop.
4. Tesco: Charges range from £2 to £7.
5. Asda: It is up to £5, depending on the time.
3. Please can you give details of your minimum spend
1. Sainsbury's: Minimum spend is £25, but delivery is £7 for that!
2. Morrisons: The minimum spend for an online order is £40.
2. Tesco: For groceries, at final checkout your order will need to total £40 or more.
2. Ocado: You can place an order with a basket of £40+.
2. Asda: £40 is the minimum needed.
3. Waitrose: We do ask that a minimum purchase of £60 is made in order to qualify for home delivery.
4. Please give details of delivery slots – are they one or two hour
Sainsbury's gets it here as they offer slots on the half hour too!
1. Sainsbury's: One hour slots. For example 12:30 – 13:30 and 12:00 – 13:00.
2. Morrisons: We offer one hour slots.
3. Waitrose: Our delivery slots are one hour.
4. Tesco: There are one hour slots.
5. Ocado: One hour slots.
6. Asda: Two hour slots.
5. What delivery times do you offer
Ocado have the latest and earliest delivery slots.
1. Ocado: We deliver any time between 5.30am and 11.30pm, you'll see all slots when clicking on Book a Delivery.
2. Morrisons: Apart from regular one hour slots, the earliest ones are 6am and the latest ones till 11.30pm.
3. Asda: The groceries can be delivered anytime between 6am and 11pm.
4. Waitrose: Our delivery slots range from 7am – 10pm at night, although this sometimes varies depending on the delivery branch.
5. Sainsbury's: Deliveries can be booked from 8am – 11pm. (slots are subject to availability)
6. Tesco: From 7am to 11pm. The earliest delivery slot is 8am – 9am and 10pm – 11pm is the latest.
6. How many products to you offer online
1. Tesco: A wide range, usually the same products they have in the store.
2. Asda: A wide range, no specific number.
3. Ocado: A wide range.
4. Morrisons: Over 20.000 products.
5. Sainsbury's: The total amount of products offered online is constantly changing. Online service offers all of the products available at the store. Products available on the website can vary depending on the delivery address and the store that delivers to that area.
6. Waitrose: We stock approximately between 2000 – 4000 products, which vary depending on the time of year and the branch which is conducting the delivery, as we try and ensure our branches stock products according to local needs, and our deliveries do not come from a central depot, but a branch local to the delivery address.
7. What cheap delivery packages do you offer
1. Tesco: They offer a Delivery Saver Plan, that starts at £5 per month for a 12-month contract.
2. Morrisons: There is a Midweek Pass that enables customers to have orders on Tuesday, Wednesday and Thursday, with no charge and offer a monthly (£5), six monthly (£20) and yearly pass (£30). Also, they offer an "anytime pass" which is for deliveries every day of the week and it costs monthly (£7), six monthly (£40) and yearly (£60).
3. Sainsbury's: They offer a delivery pass. This allows customers to book deliveries without a delivery charge. Those are midweek pass and anytime pass. The periods are of 3, 6 or 12 months.
4. Waitrose: They also offer a shop in the branch, we deliver service, where if you spend less than £50, your shopping will be delivered to your home for £5, or it costs £3 if your shop costs over £50.
5. Ocado: We offer our Smart Pass scheme.
6. Asda: Many plans on offer, starting at £8 per month.
8. What first order incentives do you offer
1. Sainsbury's: We offer 1st shopper money off coupons. Currently we are offering £15 off your first £80+ online order.
1. Morrisons: For every purchase over £60 we offer a £10 voucher.
2. Waitrose: New shoppers can receive a discount off their first shop, this promotion can vary and will range from our customers first two shops, or spread the discount value out over their first five shops.
3. Tesco: They don't really offer any of those.
4. Ocado: Did not say.
5. Asda: Could not find info.
9. Do you offer loyalty points
1. Morrisons: They have a loyalty card, the "More card" and you can register for it on their website. You can collect points while shopping and after 5000 points you get a £5 voucher. I like the physical voucher, rather than accumulating points and forgeting to spend them!
2. Sainsbury's: As we are partnered with Nectar. Customer can collect Nectar points through shopping online.
2. Tesco: There is Clubcard loyalty scheme.
2. Waitrose: Our loyalty card, the myWaitrose card is not a points-based reward card but an instant benefits card, offering our customers benefits upon receiving their card instead of waiting until they accrue points. These offers range from free tea or coffee every time our customers shop with us to 20% off fish on Fridays or steak on Saturdays. We also offer our customers exclusive offers off Waitrose cookery school, dry cleaning and free entry to our myWaitrose competitions.
3. Ocado: Not really.
3. Asda: No scheme.
Experience/customer support
1. Ocado: I would rank this one first, since you can use a wonderful thing called live chat, an agent was quickly online and answering all of my questions. As far as other things so, they don't have loyalty scheme, no special offers other than coupons.
2. Morrisons: Very helpful staff, also information can be found on their website. They have a lot of products available online and the vouchers are a good incentive.
3. Waitrose: Got a reply quickly via email, with all the questions answered, so that made inquiry a lot easier. They seem to have a wast range of services which is great.
4. Sainsbury's: Also got a reply quickly via email, with all the questions answered, very pleased. They offer a lot of services and people are generally happy with the service.
5. Tesco: They answered some of my questions, other information I had to search on their website. Did not like that, but people's impressions regarding their delivery service are very good.
6. Asda: Did not reply to an email, which was not very professional, but a they do have a very good website where you can get all the answers. Also a lot of services that are offered by others, are not available with Asda.