8 tips to looking richer than you really are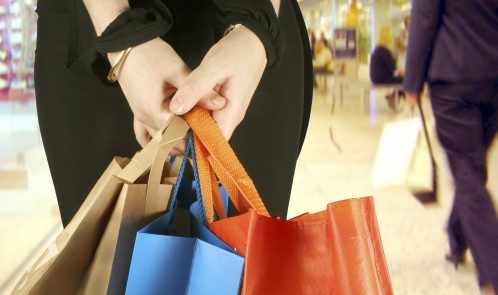 I get annoyed when people, especially in posh shops judge me by my appearance. Once the assistant knows that I am not there to window shop, their attitude changes.
I have enough friends and I know that judging on appearances is wrong, so I should walk out, but in the end, snooty shop assistants are there to serve me, whether they like the look of me or not. In the short term, snooty shop assistants will always exist, so sometimes, when I can be bothered, I have learnt some basics to get better treatment (which includes getting free make up and beauty product samples;-)) anywhere.
1. Get a good haircut – basically looking well groomed is one key to looking like you have more than you really do. Go your local beauty school to get a cheap cut or go in the mornings when you can get a discount.
2. Buy a good quality coat/jacket – if you buy a quality classic coat/jacket, you can wear it for 2 – 3 years. Wait for the sales and buy the best coat you can afford, but don't buy anything that will date quickly.
3. Get your teeth whitened – rich people tend to have good diets, and can afford to correct dodgy smiles. Major cosmetic procedures are a fortune, but whitening is affordable. You can either get your dentist to make you molds, but that is costly, or home teeth whitening kits are great too.
4. Don't wear track suits unless you are going to the gym. I used to wear them into town and the difference in treatment was marked when I switched to jeans!
5. Keep your heels in good condition – visit a cobbler to ensure that heels aren't worn down, and buy the best shoes you can afford. All shoe shops have sales throughout the year. Better to get knocked down quality shoes than cheap footwear.
6. Wear some understated classic jewelry – diamond/gold/silver studs – jewelry should be subtle, big hoops are definitely out! Men should avoid major displays of gold around their necks or sovereign rings.
7. Do not brag – don't talk about money with others. For example, if you have managed to get enough money together for a dream holiday, your friends will find out about it eventually. Just act as if it's something you do all the time.
8. Ditch the fake tan – unless you're a wag wannabe. A tan does make people look healthier, so go for a natural glow rather than orange.