£20 voucher for returning your EE Power Bar charger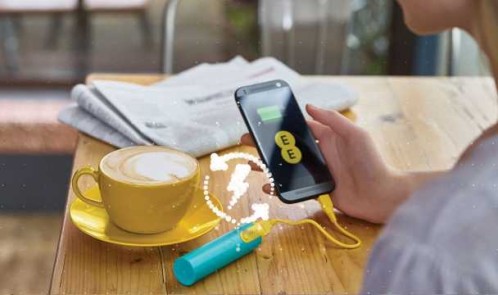 You may remember the great Power Bar rush last year, when EE gave all its customer a portable charger.  Well there were a few rogue chargers that overheated, but now the company is being cautious as they pose a safety risk and recalling ALL of its Power Bars and giving you a £20 voucher instead.
What do you need to do?
EE published a web page on 16 December explaining that it is recalling all of its Power Bars after it was discovered that they aren't safe. "We're recalling all EE Power Bars," EE says on its website. "This is just a precaution, but we want to make sure all our customers are safe."
They are taking the action as "we are aware of a very small number of further incidents where Power Bars have overheated in circumstances that could cause a fire safety risk."
EE said that you should stop using your Power Bar immediately and return it to your local EE Store. If you're unable to get to an EE Store, EE recommends calling its information hotline on 0800 0790305.
Get your £20 EE voucher
On returning the Power Bar to an EE Store you get a £20 voucher if you an eligible EE customer. You'll be able to use that voucher at accessories.ee.co.uk. I plan to get a portable charger and a selfie stick as we have two phones!