How to use deal hunting communities – interview with HotUKDeals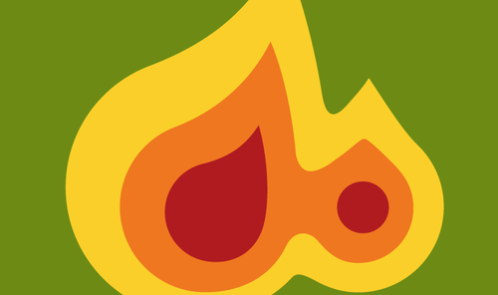 See that picture below. It's one shopper's haul of discounted tic tacs! Now what has a bunch of tic tacs got to do with a hot deal? Well this is how one HotUKDeals community member found a bargain and stocked up on tic tacs. He then shared the deal so that others can benefit too.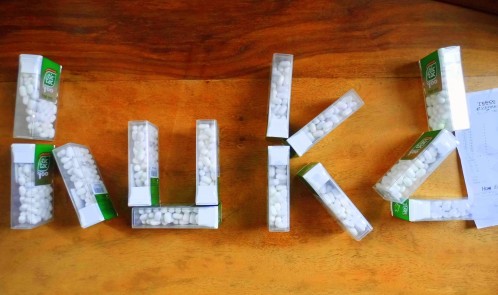 Here's another example – remember a couple of years back when a software glitch meant that shoppers could buy Terry's Chocolate Oranges at Tesco for just 29p? UK stores quickly sold out of the product, and that was down to a HotUKDeals member spreading the deal.
This is community spirit at its best. A community of deal hunters, now that sounds awesome. Lots of people finding, sharing and voting on deals they find.
I had to know more, so got in touch with HotUKDeals and asked them some burning questions. Burning questions (get it?). Here's the resulting interview.
What is HotUKDeals?
HotUKDeals is the UK's biggest deal-hunting community where nearly a million members discover and share over 600 bargains every day. When a deal is posted, other members then rate how hot a deal is based on their wealth of deal hunting experience and also provide further in-the-know comments and tips within the social network.
How long has it been around and where did the idea come from?
HotUKDeals.com was founded in August 2004 as a place for consumers to freely share deal tips, savings and other consumer information. The idea for the site was based on creating a social network where bargain hunters can meet and discuss the very best deals they find. HotUKDeals grew as a forum for honest recommendations from everyday shoppers who don't stand to gain from posting the best deals. In fact, merchants who are found self-promoting are banned from the site.
How is HotUKDeals different to other similar sites?
HotUKDeals is pretty unique, in that it's the only social deal-hunting community where savvy shoppers can log on, share and discuss the latest bargains. Unlike vouchercode sites, the deals and codes shared within the social network are contributed by genuine shoppers who have discovered a bargain and want to share it with other members of the community. There are no third party endorsements – the purpose of the site is to escape from the marketing messages and ads that surround us and get genuine advice from other deal hunters.
How does HotUKDeals find the deals?
The million strong community of savvy shoppers that use HotUKDeals find deals in every shop you could imagine. Whether they're hitting the high street or browsing online, there are so many opportunities to spot a bargain. Many sign up to retailers' newsletters to make sure they are the first to hear about the latest offers, others trawl the high street looking for a bargain. Deal-hunters will often find a deal locally and post it up to HotUKDeals only for other members to confirm the deal is available nationwide.
How do consumers find the best deals without having to visit the site during the day – what are your top tips?
1. The HotUKDeals app is a great way for consumers to get the best deals on the go. Users can set their location to find the best deals close by and set up push notification alerts for the products of
their choice. Displayed on the user's smartphone home screen, push alerts ensure HotUKDeals members don't miss a bargain before it sells out.
2. Shoppers can also keep an eye out for elusive 'glitches' – where a retailer accidentally misprices a product, often reducing things like ice creams for 6p or chocolate oranges for a penny.
3. To get a quick snapshot of the latest and best deals, sign up to the HotUKDeals newsletter and Facebook page that give you a rundown of the very best deals that day so you never have to miss out.
4. Don't just stop at one saving. Many deals can be combined to make huge savings: stacking up online discount codes, in store promotions and offers on cash back websites. For example, Tesco recently ran two promotions on wine with bottles coming in at £2.75 each. Tesco also ran 2 for £10 promotion on certain bottles, this was combined with a promotion giving 25% off every six bottles purchased. BUT the 25% discount was removed on the full price of each individual bottle.
Are you doing anything special for Christmas?
In previous years, HotUKDeals has run a competition around Christmas time called 'Flamedeer'. The competition sees the HotUKDeals site invaded by Flamedeers that will randomly pop up on the screen and give members the opportunity to win prizes including Kindles, Playstations and iPhones.
If you know of any other discount websites, please share in the comments.