Top tips on how to be an economical and environmentally-friendly driver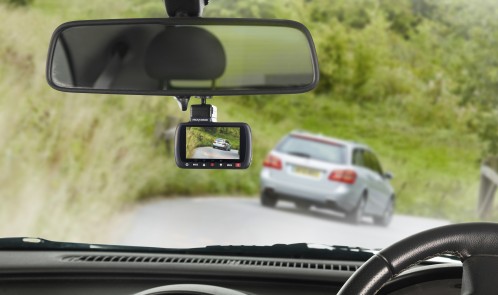 I bought my car because it gives out low carbon emissions, but to my horror it's a diesel and now they are not great in terms of air pollution, so I am very interested in eco-driving as it can save the environment and us all money – both in terms of fuel consumption and wear and tear to our cars. According to a study by Fiat (which included 5,700 drivers in five countries), eco-driving saves an average of 15% of fuel costs and greatly reduces maintenance expenses.
There could be enormous benefits to the environment too, as air pollution in the form of emissions could be reduced significantly. The European Climate Change Programme calculated a reduction potential of at least 50 million tons of CO2-emissions in Europe, which could save as much as 20 billion Euros if more drivers chose to drive in a slightly more mindful manner.
Eco-driving also reduces noise as well as local air pollution. The engine noise of one car driving with 4000 rpm (revolutions per minute) equals the engine noise of 32 cars at 2000 rpm. Thus, it reduces one of the main issues with traffic in urban areas.
Simon Ackers, Chief Operating Officer of Warranty Direct has compiled a list of some of the best ways you can fulfil your eco-driver potential (and save yourself a few pennies as a result!)
Inflate your tires 
According to tyre manufacturer Michelin, underinflated tyres can increase fuel expenditure by up to 6%. The average tank of fuel is priced at around £70, so pumping up your tyres could save around £4 per top-up.
Be a smooth operator 
When driving, try to maintain a good distance from the car in front to avoid last-minute braking. Get up to speed as smoothly as possible and keep the gear engaged to achieve fuel reduction. Change to a lower gear when the engine speed drops below 1500 rpm. Conversely, the Energy Saving Trust recommends trying to change up a gear before you reach 2,500 revs in a petrol car, and 2,000 in a diesel car.
Purchase a fuel consumption display
If your car comes with a consumption computer, use it to get instant feedback on fuel use. By using it to adjust your driving habits, you could save up to 10% of fuel. If your vehicle doesn't have one, they're easy to install, so it's not just individuals with fancy vehicles who can reap the benefits!
Don't go full throttle
The Energy Saving Trust advises drivers to take their foot off the gas when they travel downhill. In most modern cars, this stops fuel being sent to the engine and minimises consumption. Make sure you don't coast in neutral though, as this reduces driver control. The Trust also reports the most efficient speed you can travel in a car, in terms of achieving the best fuel economy is 55-65mph. Any faster, though, and the fuel efficiency decreases rapidly. For example, driving at 85mph uses 40% more fuel than at 70mph (oh, and it's illegal too).
Take shortcuts
Allow yourself to skip gears when road conditions permit. For example: by shifting straight from third to fifth, you'll minimise wear and tear on your car's transmission and save on fuel. Similarly, when slowing down, bypass shifting through each gear individually.
Combine trips and plan ahead
Trips under 5 km are the most polluting, due to the engine and the pollution control system never reaching maximum operating temperature. Merging several trips into one can cut fuel use and emissions by 20 to 50%. Look ahead at the travels news, to prevent travelling during the busiest periods of traffic. Stop-start driving is among the most fuel intensive forms of car travel.
Don't be a drag and travel light
Remember to remove roof stacks from your vehicle, when they're not in use to make your car as aerodynamic as possible. You'll be surprised at the difference it makes to fuel economy, as every extra hundred pounds reduces efficiency by up to 2%.  Empty your boot of unnecessary items and close your windows if travelling more than 50mph – this also reduces drag.
Switch off your engine in traffic 
If your vehicle has a start/stop feature and you're at a standstill for more than a few minutes, turn off the engine. Not only will this prevent unnecessary fuel consumption but it'll make for a more pleasant wait. Even as little as fifteen seconds can save fuel, just make sure you don't switch off your concentration as well!
So why not take advantage – save yourself some money and help protect the environment?  If eco-driving becomes the norm rather than the exception, it has potential to drastically decrease emissions from transport and boost road safety. The better you drive, the less wear and tear your vehicle will suffer and this equates to less claims on your car warranty.
If you do experience any issues with your vehicle, at Warranty Direct we offer a Preferred Repairer Network, which means they can pay a garage direct, less any agreed contribution towards parts costs and policy excesses.