Best supermarket comparison site? Mysupermarket.com?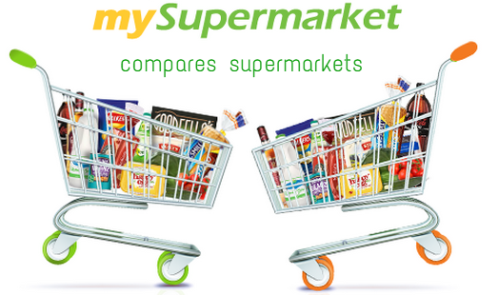 In the recent Channel 4 Dispatches Supermarket Wars, a supermarket shopping site/app was mentioned. Well it was Mysupermarket.com. I've had a few queries looking for it, so I thought I'd give you some useful facts about it.
 What is Mysupermarket.com?
Mysupermarket.com is more than a price comparison site.  The independent site allows users to shop across 9 stores to optimise their grocery shop.
It does a lot of number crunching and analysis of information that it gathers, and that raw data is turned into digestible information that customers can use each time they shop.
What are the most useful things I can use the website for?
There are a range of cool features that help users to make the best shopping decisions:
– Throughout the customer journey, a user can view a Trolley comparison across all 9 stores.
– Through the Savvy Buys, the site/app highlights items that are at least 30% off their average price across all retailers for the past year.  This service highlights items that are truly deals so shoppers can make an educated decision on whether now is the best time to buy.
– Through the Swap and Save feature, shoppers get options for switching the products into their cart in order to get better value.  The site shows options with better "price per unit" – so a customer can know whether they can save on a unit basis by buying in bulk.  It also shows options for switching brands and retailers, if there are savings to be had.
– It offers Shelves for  customers to browse if interested in, for example, only Vegan or Gluten-Free items.  Supermarket.com also claims to have the biggest Pound Shop in the UK via its "All under £1" shelf.  It also aggregates "Savvy Buys" on a shelf so those true deal-seekers only have to look in one place.
What retailers do you cover?
Tesco, Morrisons, ASDA, Sainsbury's, Aldi, Waitrose, Ocado, Boots and Superdrug.
It is completely free
Tell us about the app?
The app has all the same features as the site and a few more; users can Build a List before going into the store so they can Compare on-the-go.  There is also a Scanning feature in which mobile app users can scan bar codes right in store and the app shows whether there are better valued items right there in the store, or better deals in another store.
Price Alerts on favourite products can also be set up. You will be emailed when they are on a very good offer, so shoppers can stock up.
How many people already use the service?
There have been over a million downloads of the app on iPhone and Android.
When price checking, is the system able to take into account any vouchers a shopper may have?
A shopper will need to do a normal shop on the Mysupermarket site, send it through to the retailer's site and then enter any vouchers – so in short, you can use you vouchers as normal.
You include Aldi – won't it always be cheaper than the other stores?
Aldi has a much smaller product range than the other retailers, so depending on what you are planning on buying – other options might be cheaper. Retailers have deals and offers that change daily meaning that no retailer is always the cheapest, but shoppers are encouraged to research and plan their shops to make sure they are getting the best deal.
What new functionality is coming in the next few months?
They are looking to add a few more retailers and we will have some great Halloween and Christmas activity and deals on site – so always helps to check in with us when planning or doing your shop.
Images from the Mysupermarket.com website.