Save money on a new car – haggling not necessary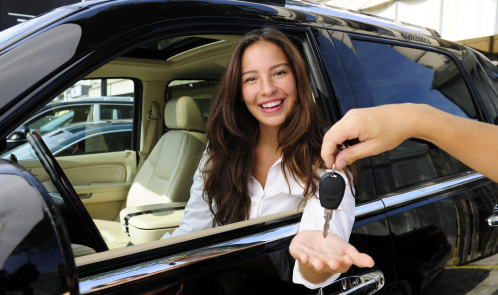 Not all of us can afford a brand new car; that's a fact. Even when 0% finance deals are taken into account, the monthly repayments are often still too high for many of us to afford.
Considering all the great finance deals available, however, there's never been a better time to consider purchasing a brand new set of wheels. Recent analysis from an online platform that allows users to compare quotes for brand new cars found that, in some cases, cars ina used condition with a few thousand miles on the clock can actually often work out to be more expensive than buying that same model brand new. Why? Purely because of those finance deals I mentioned earlier.
It's highly unlikely that you'll ever get 0% finance on a used car, but plenty of manufacturers and dealerships offer this kind of deal as an incentive for new vehicles. Braving car showrooms if you are thinking about buying a new car can be daunting, especially if you're not confident with your haggling skills and worry about the pressure that could be put on you to buy a car then and there. Instead of biting the bullet in the showroom arena, the web can be a good starting point.
Sites like www.carwow.co.uk enable you to compare quotes from dealerships around the UK. Users can input details of the make, model and specification of the car they're looking to buy and receive no-obligation quotes within 24 hours. The average user saves around £3,000 through the site and the prices shown are the lowest the dealerships are prepared to drop to; meaning that haggling doesn't even come into the equation. It's methods like this that can ensure you're getting a good deal.
Sure, you can travel around your city looking for low prices and comparing what you see, but the only way to ensure you're getting a fair price is by requesting quotes from a wide range of dealerships across the county.
Perhaps you're London-based, but a Scottish dealership will offer much lower prices on that new car than your local new car showroom. Sites like carwow that do all of this hard work for you, so that you don't even have to leave the house for a new car to appear on your doorstep, will become your best ally in the quest for an affordable new car.
So, here are a few tips for those of you thinking about splurging (yet saving) on a new car:
1. Stay On Budget – set yourself a budget and stick to it, whether that's for monthly repayments through a finance deal or the overall price if you pay the balance upfront in a lump sum. Don't commit to monthly repayments you can't afford or be tempted by added extra options that new cars offer (which can make costs increase rapidly).
2. Be Prepared To Wait – New cars are often built to order, so you won't always drive your vehicle home or have it delivered on theday you order it. It can take weeks or months for a new car to be built, so make sure you do your research before committing to the purchase.
3. Shop Around – Something I've covered already, but a very important point! Make sure you compare as many quotes as you can, because even if you think you are getting a good deal, the price you've been given could actually be extortionate compared to an offer from a dealership elsewhere.
4. See The Manager – If you are heading out into a showroom, ask to deal with the sales manager rather than staff on the showroom floor. They are able to offer bigger and more generous discounts.
5. Part Exchange – If you have an old car to dispose of when buying your new wheels, consider part exchanging your motor so that the value comes off the price of your new car. Some dealerships offer this as an option, so it's always worth researching.
There you have it. Although it could well be one of the most expensive purchases you make, there are always ways to lower the costs; making a new car a more feasible reality for many.