New free food sharing app – OLIO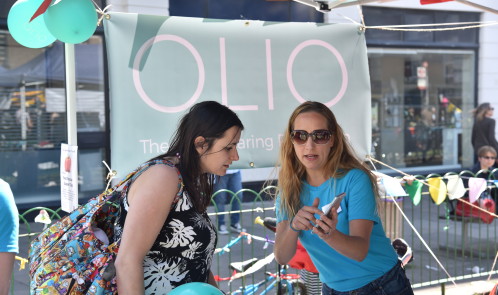 I recently wrote about what to do with things you don't want anymore, so was excited to hear about OLIO, a new free food sharing app enabling neighbours to connect with each other and with local shops and cafes so that good food can be shared, not
thrown away.
The company's mission is to enable people to unlock the value of food that is wasted in the home and local community – over £12.5 billion of edible food is binned every year in the UK alone!
The team is trying to change the way people think about food and their behaviour and routines around food. It's a tall order but they've already had over 700 food items change hands since they launched in July in a small corner of North London. On Monday, they made a 10x geographic expansion into the entire boroughs of Haringey, Hackney, Islington and Camden. They are currently planning to expand all across London in the spring, and then hopefully go national later in next year.
Besides being good for the planet, cutting down on food waste is good for the pocketbook, with the average family throwing away £700 per year in edible food, which they could have given (or even sold) to a neighbour. Or, by collecting food from neighbours and food from shops that is at the end of its sellable life, households can save lots of money too.
How to use OLIO
OLIO is a free app which connects neighbours with each other and with local shops so that surplus food can be shared – either for sale or for free – not thrown away. Think food nearing its sell-by date in local stores. Spare vegetables from the allotment. Cupcakes from an amateur baker. The groceries in your fridge when you go away. The list goes on. To make food available, users open the app, add the item with a photo, description, price (if applicable), and when it's available for pick-up. To access food, users browse the menu of available items, request what they want and arrange a pick-up via private messaging.