Five quick tips to help you save money on your beauty regime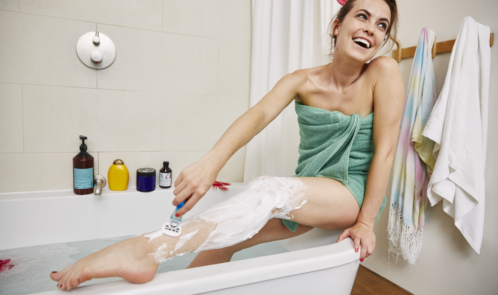 With party season around the corner, are you ready to look your best? Here are five quick beauty tips that should save you money and time.
At home body scrubs: You can easily get silky, smooth skin at home with a homemade body scrub: mix one part olive oil with two parts sugar or salt, then add a few drops of an essential oil (try lavender or grapefruit). Gently massage over your arms and legs before your next shower, then rinse off with warm water.
Invest in a razor subscription: We all know how much razors can cost and we never know when to purchase a new one. The Dorco Eve 6 razor for women, from £5.45, promises some of the best razor technology around. Not only do Dorco offer exceptional value including free delivery and a free handle with every subscription plan, they also bring with it over 60 years of expertise – so you don't have to worry about wasting your pretty pennies on anything other than the essentials.
Use multi-purpose products: Using products that are good for more than just one thing can save you both time and money on your beauty routine. Even if they aren't marked as such, a lot of beauty products have at least two uses. For example beauty oils can be used on the skin and hair and champagne eye shadow can also be used to highlight your face.
Natural make-up remover: Coconut oil can actually be used as an effective makeup remover, and it's far cheaper than most high-street make-up removing products. Rub the oil onto your face to breakdown the makeup, then use a regular cleanser to remove any remaining oil. I use Kokoso Baby for my coconut oil needs! 
Sign up to loyalty cards: Ensure that you sign up to as many loyalty cards as you can as this will save you big money in the likes of Boots and Superdrug every time you purchase those beauty essentials. Signing up for a Tesco Clubcard is also great for saving money on beauty products because they often send you money off vouchers for things like shampoo and conditioner.