An easier way to finding voucher codes with this browser extension – Pouch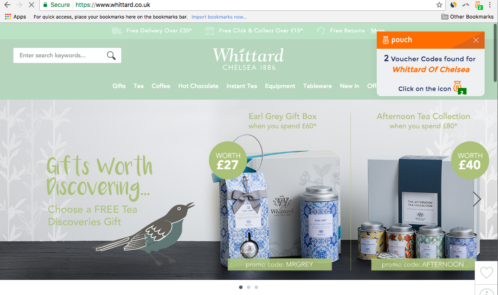 While I love saving money, I absolutely hate searching for voucher codes.
We've all been there before. You are on the checkout page of a website, just about to enter in your card details, when you see the section that says 'Do you have a voucher code?'.
So what do you do? If you are anything like me, you open up a new tab and then Google search for a voucher code for that site. Then, you are presented with an endless list of search results from voucher code websites all claiming to have amazing discounts.
Except, so much of the time when I try to redeem those voucher codes, they are 'expired' or 'invalid' or 'not applicable to my basket'. It is super frustrating. I end up wasting so much time, and don't even get a discount (even though i KNOW there is a voucher code out there somewhere, buried in all of the noise).
That is why I was excited to hear about Ben Corrigan and his friends, who have invented a tool called Pouch. Pouch is a free browser extension that recognises the eCommerce website that you are on, and then finds and displays the best valid voucher codes for that store as you shop, so you never need to visit an annoying voucher code website ever again.
Once you download Pouch for free, all you need to do is click on the icon in the top right hand corner of your screen, and then a drop-down list of all the voucher codes for the website that you are on appears. They have voucher codes for over 3000 stores in the UK such as Waitrose, Topshop, ASOS, Currys, Sereneta Flowers, Pizza Hut and many many more.
1) When we are voucher codes for a website, Pouch lets you know: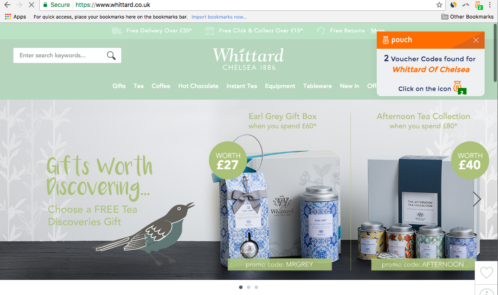 2) When you click on the icon, a drop down list of the deals appears: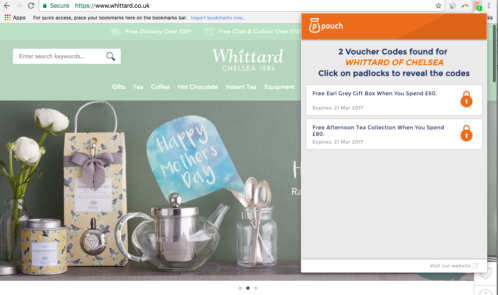 3) Then, click on the deal that you want and the voucher code appears and automatically copies so that you can paste it at the checkout page.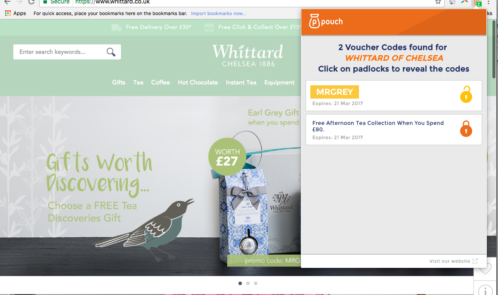 Full disclosure, Pouch sometimes gets a small commission, paid for by the retailer, every time a purchase is made using one of their voucher codes.