Can Flubit really get you the best price online?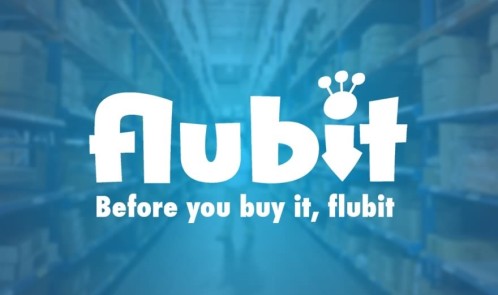 I remember seeing the Flubit team at an internet event last year. The company promised to beat prices for products when shopping online. It's taken me a while, but I wanted to share what they are about, so here's all you need to know. I would love to know what your experiences of Flubit are in the comments below.
What is Flubit.com?
Flubit.com is on online marketplace, much like Amazon or eBay but with one major difference – instead of listing pages and pages of various products, offers and discounts, you simply enter the URL (that's the web-link, e.g. www….) of the Amazon item you wish to buy, and Flubit returns a better offer up to 15% lower on that exact item with one of their own suppliers.
Why should you use Flubit.com?
There are loads of different ways to shop for discounted products online. Voucher codes, coupons, and cash-back websites are just some of the many ways you can find discounts. The problem is, you can rarely find discounts on the exact products you want! With Flubit.com, you enter the exact product you're looking for, and get an offer bespoke to you on that particular item. So no more endless scouring of discount sites for a relevant deal!
So how does it work?
It's all quite mysterious, there doesn't seem to be any other sites working this way as it's very different to the typical 'discount website' model (such as Groupon, Wowcher, etc). Flubit's FAQ states that after you 'place a demand' (that's the bit where you enter the URL and confirm some other details – how many, the occasion, etc.) they then use the information to match the product in their database. Behind the scenes, they collate all the different money-saving possibilities for the exact item you have chosen to buy, and use them to create one great offer just for you, lower than the price you already found.
How do you sign up?
Flubit.com is currently invite only, due to the volume of online shoppers looking to get in on the deal. Visit www.flubit.com to leave your email address, and look out for a confirmation email in a few days.
What are the customers saying?
There are lots of reviews on Flubit's Trust Pilot and Review Centre pages. Here's some examples of how it's worked for existing users:
Chatalie
Always a cheaper price and so simple to get it!
I was a bit skeptical at first, could it really be so simple and why had I never heard of them before. I heard about Flubit whilst on a forum but now I think they're fab and oh so addictive. Every time I want to buy something from Amazon now, no matter how small, I'll ask Flubit for a better deal. Sometimes they've saved me pennies but often its pounds and it all adds up. I've found that they usually send you an offer much quicker than they say they will and once you've accepted it they keep you well informed as to where your item is. I'd recommend Flubit to everybody, it's not complicated and for a tiny bit of effort you can end up saving a lot of money.
Deepak
Truly an excellent option for a better deal…
I ordered a 256 GB hard drive from Flubit and it cost me £10 cheaper than anywhere else online. Other that not getting an express delivery, I am very happy with the overall process and would recommend it to anyone that wants to get a bargain on their products of choice
Can you show me how to use Flubit?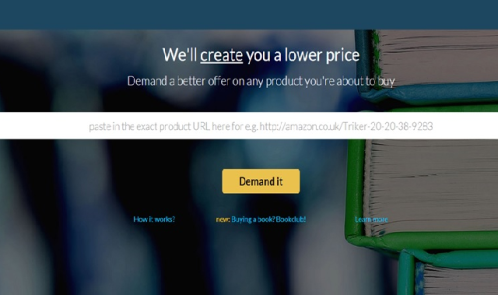 1. Once your account is live, you login to 'create a demand'
2. Find the item you wish to purchase on Amazon, and copy the URL from the search bar
3 + 4. Answer a few questions on your purchase, specifying any variations (colour, size, etc) if necessary
5. Once your demand is created, Flubit will make an offer to you within 48 hours (although it's usually much earlier than this)
6. When you receive an email letting you know that you're offer is ready, login to your Flubit account to view your offer. The price and length of time you
have to accept it individually tailored to you, using the information you provided when you sign up.
7. To accept, click 'Buy Now' and you'll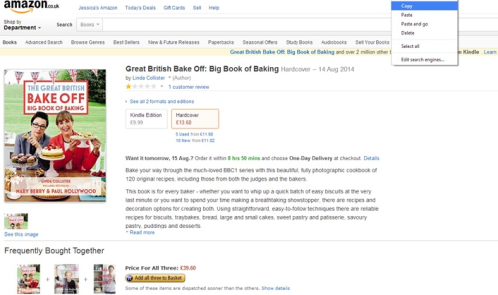 be taken to a check out page.

Anything else you should know?
They're currently giving away free books as part of their Book Month campaign. Find out more here.