Don't fill up just yet – petrol prices about to drop?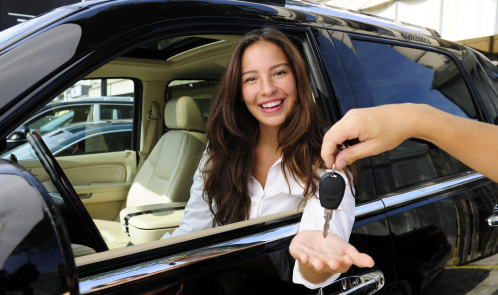 I have a friend who's just been made redundant from her oil sector job, she says that the oil companies are in troupble as oil heads for a price crash and petrol prices are predicted to fall by more than 13p to 86p a litre.
Big banks such as Standard Chartered, RBS, Morgan Stanley and Goldman Sachs say that a worldwide glut of oil (there's a global oil lake apparently) would send costs to an 18-year low, and keep prices down. That is just fantastic news after the high prices of the last few years. The RAC reckons that drivers would be enjoying the cheapest fuel since 2009 with savings of around £180 a year for a family hatchback.
There could be a price war as at supermarket forecourts, we are already paying 99.9p for unleaded and diesel while the UK average is 102p a litre for petrol and 103p for diesel.
However, we won't ever get oil for near to nothing, as we'll still be paying fuel duty and VAT.
If you need some help with finding the cheapest fuel, check out an earlier post I did on Petrolprices.com, a a website that helps users to search for the cheapest petrol in their area or across the UK quickly and at no cost, allowing them to make substantial savings.
You can sign up for their e-mail alerts so they will always be the first to know when the prices change. The petrol price data is collected from the hundreds of thousands of fuel card transactions that are processed at petrol stations across the country each day. They have petrol prices for over 10,000 stations and receive approximately 8,000 daily updates, ensuring the data is accurate and up to date.