Bespoke offers with Barclaycard's Beat my price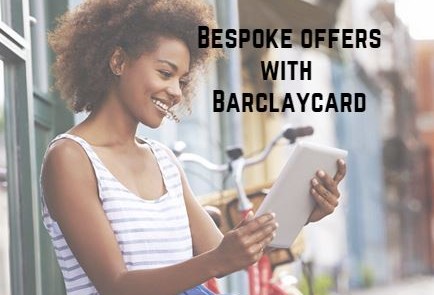 Barclaycard has launched a new service which offers shoppers unique online discounts.  Beat my price, from Barclaycard's bespokeoffers.co.uk gives bargain hunters discounts of up to 15 per cent off the products they want, taking the hassle out of finding the best price online. Think Flubit and PWUL as other alternative similar services.
To use Beat my price, shoppers must sign up to bespokeoffers.co.uk – for free – but do not have to be a Barclaycard customer. All shoppers need to do is paste the website address of a product they want to buy into the Beat my price webpage on bespokeoffers.co.uk and, working with hundreds of UK businesses, the Beat my price team will try and find them a lower price.  If successful, a personalised discount will then be emailed to the customer, saving them the hassle of scouring the web themselves in search of the best price.
Beat my price can be used on items in six categories; electronics, video games, film & TV, books, computing and games & toys.  Products like the Apple iPad AIR, Samsung Galaxy tablet, Sony Cybershot digital camera and the latest Lego Star Wars set 'Imperial Star Destroyer' can all be bought for a price that simply can't be found elsewhere online.
In just three easy steps, Beat my price can save shoppers precious time and money:
Find it – identify the product you want to buy by browsing as normal at major online retailers
Paste it – copy and paste the product's URL into the Beat my price webpage and challenge it to 'Beat my price'.  You can register for free at bespokeoffers.co.uk and they will aim to get you a better price than the one you've currently found by up to 15 per cent (delivery costs included)
Beat it – if successful, the offered price will land in your inbox within 48 hours of submitting the URL (though it can land within just a few hours).  You'll then have a limited time (usually 12 hours) to take up the exclusive price
For even faster deal-hunting, customers can add the Beat my price bookmark to their search engine to shortcut the process of getting a better price.
Visit www.bespokeoffers.co.uk/beatmyprice to shop and save with just a few clicks.