What on earth is Qwiddle? It's an online piggybank.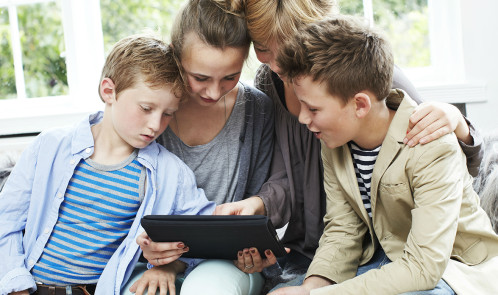 Qwiddle launched in 2014 with a clear objective – to teach children about good money habits. As an online piggybank, Qwiddle is powered by PayPal and lets children manage their pocket money in a safe environment.
Qwiddle is free and empowers children by giving them a degree of independence with their money helping them to learn about spending or saving, under their parent's supervision. It is designed to help children aged between 8-15 years learn good money skills in the increasingly cashless society we live in.
Each child has their own Qwiddle PayPal account – which is owned and controlled by parents – where they can:
Make online payments using PayPal's robust infrastructure – all payments must be supervised by the parent
Set goals for the things they want – a kickback against impulse spending
Create tasks to help achieve their goals
Share their goals (for birthdays or Christmas for example)
Learn skills such as savvy spending and budgeting
Mums and dads can also set tasks, giving their children the opportunity to raise small amounts of extra pocket money with the intention of understanding that effort = reward.
The brainchild and managing director Vanessa Cameron, a former banker and mother of three, came up with the idea following her frustration about the lack of resources made available to parents to help them teach children about money. "As a parent I wanted to be able to help my children learn good money habits. Not just giving them a few pounds pocket money each week to impulse spend on bits and pieces, I wanted them to start thinking about how to set goals for things they really wanted, budget and save up for them."
The platform teaches children to have a positive attitude towards money. They learn about budgeting, planning and saving. What's more, the platform is free for all users. Parents can use PayPal to fund the Qwiddle account meaning transfers can be faster, easier and more secure. Qwiddle really wants to encourage conversations about money in the home so that parents can teach children about its value and together gain a positive attitude towards spending and saving.
Vanessa recommended other ways you can teach your kids about money in one of our previous posts: 5 ways to teach kids about money.
Parents can sign up and create a children's account using the step-by-step process outlined below: