Swap an old doll for FREE new My Little Equestria Girl Doll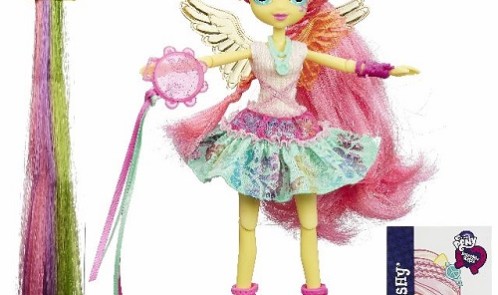 Tomorrow [Saturday 6th June] children throughout the UK have a unique opportunity to swop one of their old dolls for a brand new My Little Equestria Girl Doll and it's totally free!
With 101 stores throughout the UK, just pop into your local Entertainer toy shop to take advantage of this never to be repeated offer and put smiles on little faces everywhere.
Straight from the halls of Canterlot High, the My Little Pony Equestria Girls dolls are 6 best friends with a flair for fashion and fun! With interchangeable outfits they will provide hours of fun and are perfect for children with a love of fashion and style.
Find an Entertainer store near you so that you don't miss out.