My mini Matalan haul of kids clothes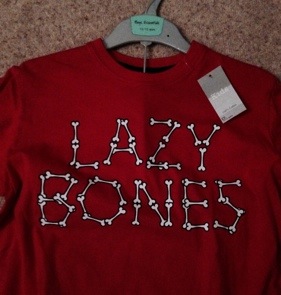 Matalan is a god send for me when it comes to cheap but good quality kidswear. I also love the Falmer Heritage range for women…but that's for another post.
I nearly always buy the kid's pyjamas, socks, pants, t-shirts and trousers from there. I find that the styles are great and they wash really well. But most of all, the prices are really competitive.
There aren't many Matalan stores around. They tend to be large units out of town. They remind me a bit of the big American mega stores. There is a loyalty card that you can get and if you have it, they will send you discount vouchers. Matalan has an online store which is fairly well stocked and when you buy, you can get money off at TopCashBack.
I needed some pyjamas and slippers for my eldest and some girls clothes too. I was looking at around £9 – 14 in other high street stores for the pjs and couldn't find any nice big boys slippers, apart from at Sports Direct online, but with delivery, I was looking at £10 for slippers as they don't deliver to store! So I turned to Matalan and picked up these £5 Boys Lazy Bones Design Pyjama Set (6-13yrs) and for £3 some Boys Fleece Mule Slippers (infants 10 to junior boys 6).
And check out this Disney Minnie Mouse Stripe Top (3-13yrs) for £7, Hello Kitty bangles for £4 and this cute Girls Heart Print Top and Leggings Set (3-13yrs) for £7.