Love Writing releasing free reading, writing and maths activities weekly in lockdown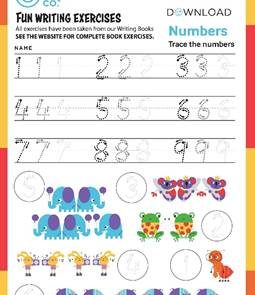 More than 30 activity sheets available for free download now
Assured by The Dyslexia Association
Behavioural therapist and former headteacher, Pete Griffin, provides his seven hints and tips on learning at home
With parents across the UK struggling to find ways to keep kids entertained and educated during school closures the newly launched Love Writing Co. has committed to making free activity downloads available each and every week, with 30 available right now.
Set up by mum of two Surlender Pendress and dad of two Mark Sherwood in September last year, the Love Writing Co. produces age-appropriate writing and colouring pencils for kids aged 3-9, alongside fun and engaging handwriting books that makes it easier and faster to learn to write.
Classroom studies have shown that 95% of children have improved writing ability, 8 in 10 write faster and 87% have improved grip and control as a result of using the specially sized and designed pencils. As a result, the Love Writing Co. has also been given Assured status by the British Dyslexia Association.
Surlender explained that the company's aim "is to create fun and inventive ways for kids to put their learning into practice whether through word searches, cards or number games. We know that resources are limited and want to do anything we can to support both teachers and parents during this unprecedented time."
In addition to providing free learning resources, the Love Writing Co. is working with former head teacher and child therapist, Pete Griffin to provide hints and tips for home schooling, including more than nine free to access learning resources.
With more than 30 years of working as a teacher and a further 15 years working with children with learning difficulties, Pete is well aware of the challenges parents are currently facing. He said: "Setting a routine is important, but so is ensuring that you've factored in some downtime. A lot of parents are setting themselves the impossible task of keeping kids entertained for the full day, seven days a week. It is alright for children to have some time alone to utilise their own imagination and resources.
Activities like those available from the Love Writing Co. are ideal as they can be set and left to complete on their own while giving kids valuable time away from technology. The practice books also come with reward stickers, another big part of the learning process."
Pete's seven tips for home schooling and free downloads can be found at www.lovewritingco.com alongside the full Love Writing Co. set. Writing pencils start from £4.99 for a pack of five through to £27.50 for a complete learning to write pack including pencils, erasable colouring pencils, practice books, sharpener and eraser, as well as a Love Writing Co. bag. Handwriting practice books are available from £6.49.