Kids get bike savvy with free Halfords workship this Easter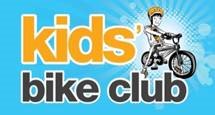 What with holidays just around the corner, if you're looking for something to do, maybe this free bike workshop will appeal. This Easter, Halfords is helping kids get bike savvy by hosting entry-level bike workshops for children, worth £10 per head, at 420 of its stores nationwide, each Wednesday of the school Easter holidays.
Over 48,000 children and parents have benefitted from this free-of-charge workshop that teaches 7-11 year-olds the basics of things to check on their bike. The session is ideal for kids who have little to no experience of bike maintenance and repair.
The workshop shows children – and their parents – the key things to check on a bike as well as advice on how to keep safe.  The session provides a perfect starting point for children to go back home and, together with their parents, make sure their bikes are safe.
Children who take part in the workshops will receive a certificate, a 10% discount voucher to spend at Halfords and entry into a competition to win a bike. Children must be accompanied by an adult.
Places are limited so go to www.halfords.com/bikeclub to check availability and to book a space, or speak to a member of the store team.