Freebies for mums and babies

Kids are very expensive. I have one going through a massive growth spurt at the mo, so anything to save money on my darlings is welcome.
I came across a new site that could help with babies and younger children. After all, the need for an endless supply of nappies, wet wipes, new baby clothes, baby food etc can certainly put a strain on the family finances.
Any saving helps and a freebie is the ultimate saving. There are a lot of freebie sites around, but this one is dedicated to a particular niche. Children's toy and gift retailer Born Gifted have compiled an handy, up-to-date list of mum and baby freebies currently available.  These range from nappies, skincare products, weaning spoons, food samples and more.  There are also freebies aimed at keeping older children busy (very hand when you're dealing with a new baby).
Here are a few of our favourite freebies on offer:
Sign up to Cow and Gate's mail outs and get a free cuddly cow – who wouldn't want one?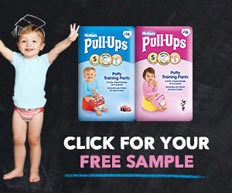 Free training pants from Huggies – includes reward chart and stickers
Free weaning spoon plus money off coupons from Bebevita
The ultimate baby freebie – The Bounty Pack.  Basically bags of free samples and information for expectant and new mums
Free Nursing tea samples from Holle – This tasty tea will naturally encourage milk production towards the end of your pregnancy.
A little treat for mum – free chocolate, yes really free chocolate.
You usually have to sign up for the companies mailings in order to receive the freebie, but you can always cancel this whenever you like.  You often get sent money off coupons and well and we think it's a great way to help with the extra financial burden.  The added bonus is you get to try new products you might otherwise have not seen.
Visit the Born Gifted Freebies Page to see all the fantastic offers available.  If you keep a pet you might also be interested in this post which lists lots of great free stuff for your favourite dog, cat or goldfish!