Free stuff for kids during coronavirus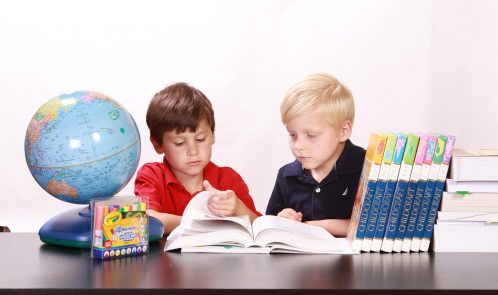 It's day 3 of lockdown and hopefully you've not torn your hair out yet. Here'a a quick list of some free things for kids to do.
'As of today, we have made all Letterland apps on the Apple App Store and Google Play Store free for a limited time, so that there are digital resources available for parents to access immediately.'
Get instant access to English, maths and science resources. Powered by the world's leading AI teaching and learning platform, our resources are suitable for Years 3-11 and aligned to the national curriculum.
Hamilton is providing free packs for English and maths for each year group. These materials can be added to schools' own websites and made available for parents and children at home.
All packs for Week 1 have been added. Further packs for Week 2 will follow.
During this difficult time keeping ourselves occupied while being at home can be a challenge. To give back to our community, HomeSchoolPiano is giving free access to anyone who is interested in learning the piano at home.
There is no charge for this free membership and you will be given full access to HomeSchoolPiano Level 1 which takes most students 6 months to a year to complete.
Imagineering in a Box is a series of interactive lessons in theme park design and engineering, designed to give a behind-the-scenes peek into Imagineering's development process. It combines 32 videos of actual Imagineers, real-world case studies, and lots of interactive activities to give you the opportunity to dream and design your very own theme park experience!
With so many families at home together right now, we thought this would be an especially useful time to share this program with you. It's available to all and completely free.
For as long as schools are closed, we're open. Starting today, kids everywhere can instantly stream an incredible collection of stories, including titles across six different languages, that will help them continue dreaming, learning, and just being kids.
All stories are free to stream on your desktop, laptop, phone or tablet. Explore the collection, select a title and start listening. It's that easy.
Disney has decided to open up a free trial to help you decide if the service is for you.
The bonus is that you automatically get a free trial as soon as you sign up – you don't need to do anything else other than register an email address on the official Disney+ site.
You can even sign up using your chosen device, be that a games console, smartphone, tablet, Smart TV, or Amazon Fire TV Stick.
Just go through the process of setting up an account, enter your details (including your bank details, but don't worry – you won't be charged), and then you will be able to enjoy seven days of binging on the house.
Looks like a great resource from Canon to keep the kids entertained, downloaded a few mazes, puzzles and colouring sheets that kept the kids occupied for a few hours. They recommend matte paper but I found it works just as good on plain paper.
Educational resources that can be used at each step of a child's learning journey.
Their teacher-created resources provide entire schemes of work, lesson planning and assessments right through to online educational games, augmented reality and so much more.
They have over 525,000 resources and new content gets added every day.
All Twinkl resources are teacher-made and can be used by anyone, anywhere – making learning accessible to all.
UsinSchools across the globe are responding to the outbreak of the Coronavirus and governments take further measures to stop the spread of COVID-19.
They've not only created home learning and school closure packs but have also introduced an offer for all of them to be completely free. Whether you're a teacher, parent or home educator they've put together a simple, step-by-step guide about this offer of help, for you to use. This guide is not designed to override or replace any official guidance but is intended to advise on using the Twinkl website during this period.
A YouTube workout by the online fitness guru Joe Wicks has been livestreamed by more than a million people, as parents turn to alternative teaching methods to cope with their children not being able to attend school during the coronavirus outbreak.
Wicks, who was due to start a tour of schools to promote fitness and healthy living this week, decided to livestream a daily workout instead, saying he wanted to become "the PE teacher for the nation" as the coronavirus forces more children indoors.
The former personal trainer said he had "never seen anything like" the support his workout received on Facebook, where it was shared more than 150,000 times, with support from school teachers who directed students to the stream as an alternative to PE lessons. Some schools also included links to the workout in home curriculum documents emailed to parents.
Wicks said that with schools closed and people spending more time at home, the videos would encourage people to "keep moving and stay healthy and positive".