Campaign to make school uniform more affordable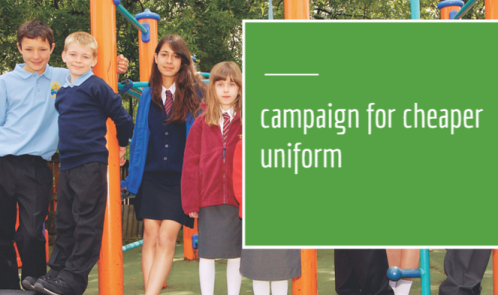 When it comes to school uniforms striking that all too precarious balance between quality and price can be quite tricky so imagine my surprise when I stumbled across this petition from the Schoolwear Association.
This year the Schoolwear Association are proposing to make school uniform more affordable for UK parents by way of a school uniform voucher scheme. If successful, the petition will work in a similar way to the UK Childcare Vouchers which are currently in effect. Parents will give up a small portion of their salary in exchange for school uniform vouchers which will not only be tax exempt but will also be redeemable at all school uniform stockist.
I think this is great news as it means school uniform will no longer be a burden for us parents and any scheme which helps us save money is great in my eyes.
Fancy signing the petition yourself? You can find the petition here: www.tinyurl.com/schoolwear