Bargain back to school ideas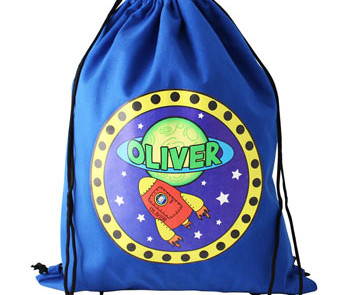 I know they only broke up a couple of weeks ago, but it's time to get ready for September. That means uniform, stationary, bags and more. I've been looking around and found some cool products that you and your child will hopefully like. If you are looking for uniform tips, check out this post.
Personalised school kit bags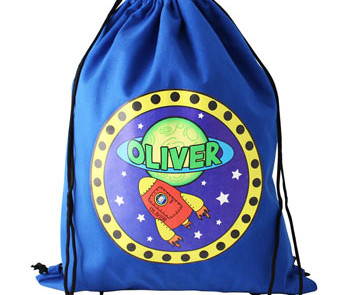 These space themed bags  from Born Gifted are an absolute bargain at half price, from £11.99 to £5.99.
3M Back to School Stationery Essentials pack
I have to say that I am a 3M fan because of the quality, so the 3M Back to School Stationery Essentials Pack is something I would buy for my children. It includes those all-important pencil case items your child will need: a 90 sheet pad of Post-it Super Sticky Notes ideal for jotting down homework reminders and revision prompts; a roll of Scotch Magic Tape which as well as sticking, is great for writing on and labelling; the Scotch Glue Stick is on hand for that all important art project, and if that wasn't enough the 50 Post-it Index Flags, are ideal for pinpointing information to revisit quickly later. Pack RSP £4.99 and available  now from WH Smith, Tesco, Ryman, Staples and Amazon.
BIC Kids Tropicolor 2: Colouring Pencils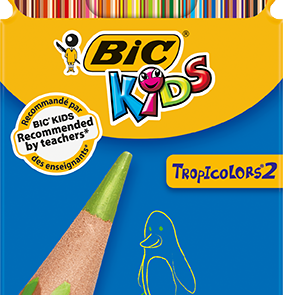 The BIC Kids Tropicolor 2 colouring pencil pack (£2.99) includes 12 brightly coloured wood-free pencils. They are a high quality addition to any pencil case or classroom stationery set and have been created with ultra-resistant leads, perfect for enthusiastic young drawers aged 5 and up.  Products are available from selected retailers across the UK & Ireland including Tesco, ASDA, WHSmith, Ryman, Sainsbury's, Dunnes and Eason.
BIC Matic Original: Mechanical Pencils

The BIC Matic Original mechanical pencil five pack (RRP £2.39) is ideal for convenient writing at school as it doesn't need sharpening and will not go blunt in your pencil case. Using 0.7mm HB lead, the BIC® mechanical pencil lead lasts two times longer than a normal graphite pencil, comes with three leads of 90mm and is easy to use and erase.  Products are available from selected retailers across the UK & Ireland including Tesco, ASDA, WHSmith, Ryman, Sainsbury's, Dunnes and Eason.
JCB Back Pack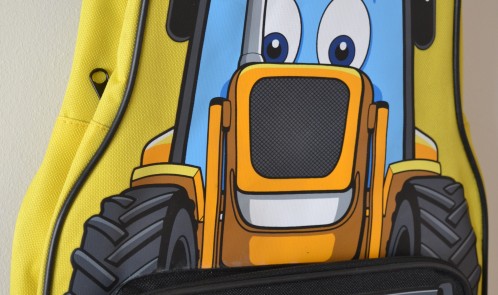 Add some character to your little one's everyday wear with this fun novelty JCB rucksack. With a cute character graphic and 2 compartments, he'll love carrying his things around in this cool bag. It's at Asda for £4, which is a steal since it's £14.99 at Argos.
EASYoriginal
Carefully balanced to sit perfectly in the hand the EASYoriginal is perfect for children developing their handwriting skills.  It has an ergonomically-shaped, non-slip gripzone to encourage the tripod grip.  It's available for left and right-handers and in lots of bright colours to appeal to the kids.  Plus it's a refillable rollerball, so it will last and last.  Available at www.stabilo.co.uk, from £4.99.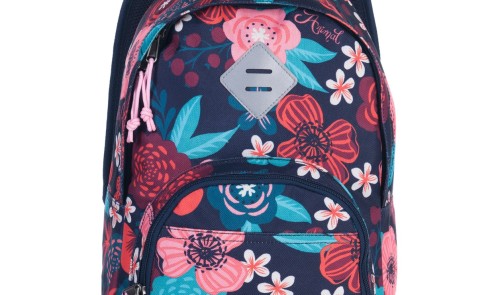 This fun backpack is perfect for school, keeping everything together while standing out from the crowd. The Reflective diamond patch helps keep your kids safe and the padded shoulder straps for extra comfort. With a matching lunch box and water bottle, Animal have everything covered.
STABILO BOSS Mini Heroes
Bringing character to your pencil case or pocket, these mini highlighters have two line widths for highlighting or underlining and help to brighten up your work with a bit of fluorescent colour! They also feature STABILO's special anti-drying out technology, so can survive for 4 hours without a lid. Available at www.stabilo.co.uk £7.20 for a pack of 5.
New 3 in 1 Magic Ruler – 3 in 1 
Intergrated 13cm Ruler, Jumbo Paperclip and Bookmark Available in Purple, blue, green and orange. Currently on sale for 1p.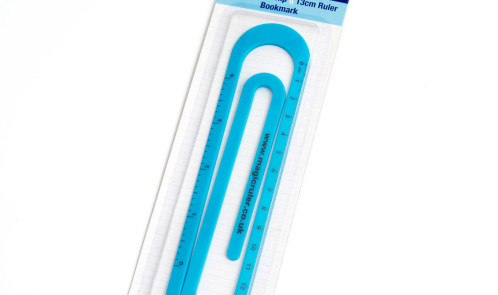 Connect several Jigsaw Rulers together to make fun shapes and letters. Also, available in Blue and Green. These are £1.49.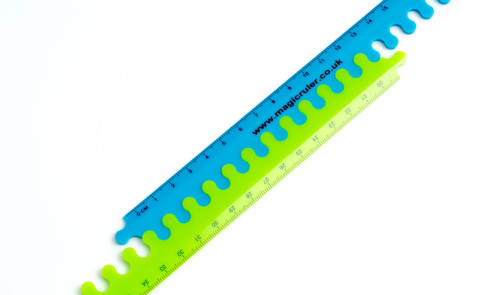 Katie Drinks Bottle
Take Katie on the move with our charming drinks bottle for £6.95. Featuring a detail from Katie in London this bottle is perfect for taking drinks on the move or to school. Stockists are NationalGallery.co.uk and the National Gallery shop.
Katie in London Trafalgar Square A6 Notepad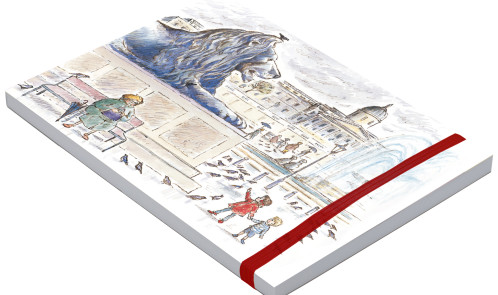 This A6 notepad (£2.95) features a detail from James Mayhew's Katie in London. This mini notebook has blank pages and is hard bound. Stockists are NationalGallery.co.uk and the National Gallery shop.
The Wilko Frozen Barrel Pencil Case is perfect for fans of Frozen.
This cute case has all your favourite characters from the movie including Anna, Elsa and Olaf, and is ideal for storing all your pens, pencils and other stationery.
The Wilko Selfie A4 Tote Bag
The £3.50 bag is ideal for keeping all your important files nice and neat! Regardless of whether you use it for your school or work, you'll ensure your bits and bobs look so good you'll need to take a selfie with them!
Puzzle club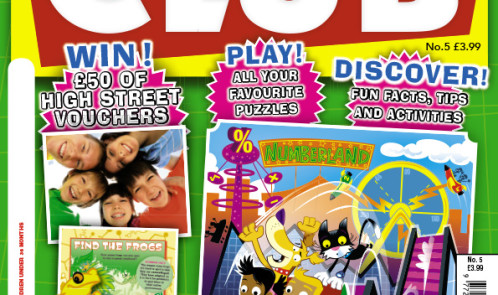 The magazine was launched late last year and is a 64-page compendium of different puzzles, from crosswords to wordmazes and sudoku puzzles, all designed to engage children and allow them to apply / learn school-learnt knowledge in a fun and less pressured way. It's also a great way of keeping children occupied on long car, plane or train journeys, get them practising their handwriting, improving their pen skills, SATs and 11+ exam preparation. The magazine is available to buy in WHSmiths, as well as all large supermarkets and good newsagents. Puzzle club is £3.99 per issue, and is published 7 times a year, so is a fraction of the cost of a personal tutor, and the puzzles will definitely keep them busy.
As part of the launch of Puzzle Club, Puzzler Media commissioned a research report into the use of puzzles for children. The report, which was compiled by the University of Cambridge, proved the efficacy of puzzles in education and top line findings from the report include: puzzles motivate and engage students,  crosswords improve verbal fluency and word games are more effective than traditional teaching alone, when learning vocabulary.