Winter is coming – tips on reducing energy bills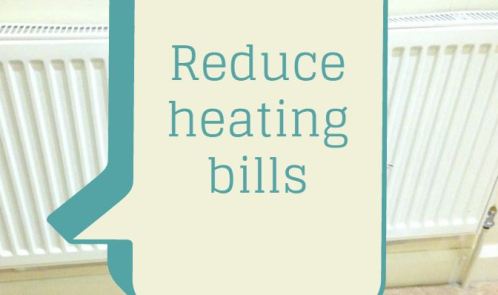 Winter is coming. I even brought my Christmas cardy out and my sheepskin slippers. I think we're all a bit worried heating bills this winter, so now is the time to be preparing our homes to keep bills down.
Mr Bargain Hunter bought us a tado device earlier this year which helps us control heating remotely, but there are definitely less techy ways to reduce heating bills. Especially as I am one of more than ¾ of Brits worried about bills going up.*
Fit radiator reflectors
I have been using these for a while but not behind all radiators due expense and faff – Mr BH uses insulating tape to stick them to the wall! So imagine my excitement when Radflek sent me their Radiator reflectors. They reflect 95 per cent of wasted heat back into your room. This is very appealing to me as we have several radiators under windows. I opened the packet and the instructions looked so easy that I decided to put them up myself. They went up in two bedrooms. All I had to do was measure the distance between the brackets, cut the reflectors to size, insert the rods and hang – really easy! I am looking forwards to reducing wasted warmth by 45 per cent. From £21.99 for 3-6 radiators, these seem like a good long term investment. Oh and if you really want them cheaper, I found this discount code NDBHOC2514 off products at the radflek.com/shop. The code will be valid until 31 October 2014.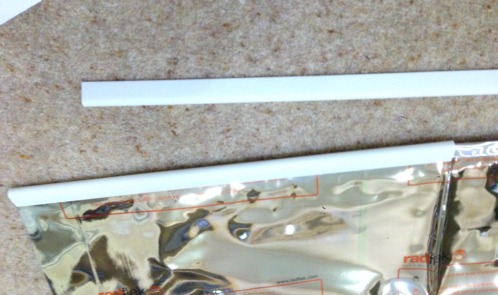 Line your curtains
I lined some curtains earlier this year to keep out sunlight, but that same lining is going to keep warmth in.
Draught-proof air leaks
For windows and doors, use draught proof strips around the frame. Watch out for draughty floorboards too – block cracks using flexible fillers or caulks.
Block unused chimneys
With a chimney draught excluder or woollen insulator – remember to remove it before lighting.
Bleed radiators
As well as fitting reflectors, bleed to get rid of trapped air and improve efficiency.
Stop losing heat from windows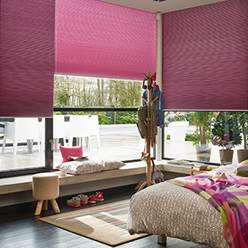 Rather like the line your curtains tip, blinds are a good alternative. I heard recently about Duette blinds that provide a simple way to insulate windows, and according to new research, can slash annual heating costs by up to 25%2. With the average annual heating bill hovering around £5973, this could mean an extra £150 in people's pockets every year! Duette blinds have been designed using unique honeycomb construction. Research has proven these clever blinds can reduce heat loss by up to 46%2 when fitted into a domestic window.
*According to a survey by Radflek as part of their #winterwarmer campaign.