How did the Dyson V11 perform vs the Gtech AirRam?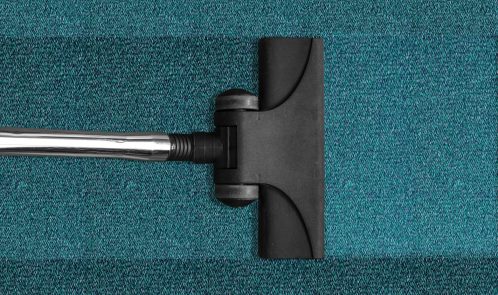 They're both among the best cordless vacuum cleaners you can buy, but they take very different approaches to the business of cleaning. I have used both, one at my own home and one at my mum's.
So, how are they different?

Let's start with our Dyson V11:

Recent Dyson vacs have all sported excellent bin emptying mechanisms and this one's no exception. The bin itself holds 0.76 litres of dust and debris which may seem small but it's enough for dusty stair carpet and another big room's carpet in my house. 
It comes with lots of handy attachments for the stairs and webs and skirting boards. It also switches from carpet to hard floor seamlessly. To empty its contents, you simply push down a latch and the outer transparent sleeve jolts down, ejecting everything – including matted pet hair – in one tidy lump. Amazing, right? 
This is an excellent thing because it means you will rarely need to put your hand in to coax out clumps of dusty hair – a common issue with many other stick vacs.
Where most earlier Dyson vacs came with built-in batteries, this one comes with a removable click-in Lithium-Ion battery. For added convenience, the whole shebang includes a wall-mounted charging station, which in our house is tucked away in the utility room.
The Dyson also monitors performance in real-time (with minutes till battery goes flat. Its LCD display is amazing as it lets you choose between three main performance modes – Eco, Auto and Boost. I tend to run on auto.
The V11's three battery modes mean that, on average, you get a bit longer running time from your Dyson.
Reasons to buy Dyson V11:
Exceptional suction power

Handy tube clip for smaller attachments

Excellent battery life

Super suction 

Three different modes

Easy to empty
The price for the new V11 replacement, the V15 is about £699.99 you can find it by clicking: here. I paid less as I got the V11 when it first came out and you can find refurbished ones or used ones on eBay. Choosing a good vacuum can be a real hassle for you, but wait until you see what Gtech can do and then compare which one is better! 

The Gtech AirRam MK2 has just one suction level – full blast.
It's not as powerful as the Dyson V11 but its low-slung brush head ensures an excellent collection of everything in its path. 
I bought one for my mum and as it was a third of the price of the Dyson, it was definitely more affordable. I really like the LED headlight which is a genuinely useful thing when vacuuming in low light areas. For sheer storage convenience and effective vacuuming duties, the cordless Gtech Mk2 K9 is an excellent alternative. 
The very best thing about this cordless upright vac is its size and weight, plus the ability to stand up on its own, which in turn makes it a doddle to store anywhere in the home – under the stairs, in a cupboard, in a corner, etc.
Gtech has fitted an easy method of emptying the vac collects and I do it once a week. You simply pull out the cylinder, flip open the side door and, while over the bin, slide a lever from one end to the other. Every so often you will be required to clean the filter system.

The AirRam is powered by a removable 22v Lithium-ion battery that just keeps on giving. It has an indicator on the vac to show how full the battery is too.

I use it to vacuum, large lounge, hallway and kitchen and that will only fill half the bin.
Reasons to buy The Gtech AirRam MK2 :
Lightweight

Brilliant for pet hair

Effortless to use

LED light

Easy to store
The price is definitely a bargain when you compare the two. You can buy it for the price of £199.99 by clicking: here.