Giveaway – free storage for a month with Spaceways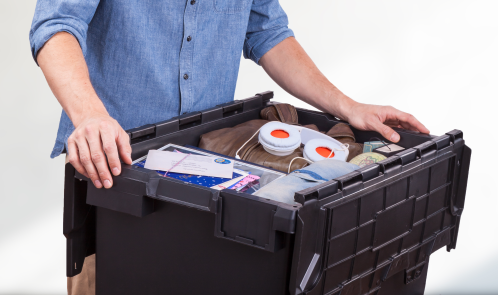 I recently wrote about Spaceways – a service that helps people save time, money and space. I wondered if this might be of interest for a moving saving feature or a feature on ways to solve the lack of space in London?
For only £6 a month, SpaceWays provides customers with large heavy­duty boxes and a free pick­up service at a time you choose.
This eliminates the hassle of bringing items to self-storage warehouses and means you don't need to rent a van or car. When you want your boxes or a particular box back, simply go online and any number of boxes will be returned for a flat fee of £19.
I've teamed up with the nice people at Spaceways to give away three lots of free storage – each box is 67 litre heavy-duty box (60cm x 40cm x 37cm).
The free space is available for a period of one month. During this month, consumers can benefit from one SpaceWays box and one free return.
To enter email mrs@mrsbargainhunter.co.uk and the first three people who do before 15 November 2014 will get the space.