Storage from £6 per month – SpaceWays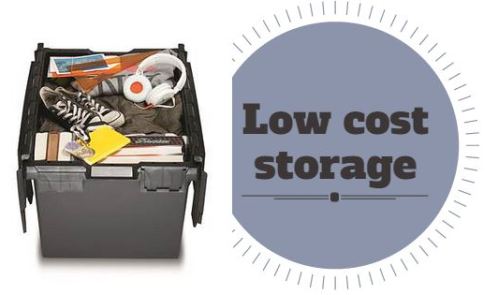 Last week I heard about a new on-demand storage service SpaceWays – which helps people save time, money and space. It's only in London at the mo, but I guess if they do well, it will go national.
For £6 a month, SpaceWays provides customers with large heavy duty boxes and a free pick­up service at a time you choose.
This eliminates the hassle of bringing items to self-storage warehouses and means you don't need to rent a van or car.  When you want your boxes or a particular box back, simply go online and any number of boxes will be returned for a flat fee of £19.
SpaceWays is for all those in need of additional space. Whether for students, wanting to store their belongings while on exchange abroad, people looking to store their summer clothes and make room in their wardrobe for their winter jumpers, families unwilling to part with their childrens' old toys or businesses looking for a convenient solution to store files.
SpaceWays claims to be able to undercut the prices of big storage companies, like Safestore and Big Yellow, as you only pay for the storage you need rather than a whole room and SpaceWays store your boxes in a secure location a few miles outside of London where rental rates are lower.
Even with IKEA's great storage solutions and a shed, I could always do with some more space, so look forward to this service reaching us here in the Midlands.