Get ready for colder weather – with a sheep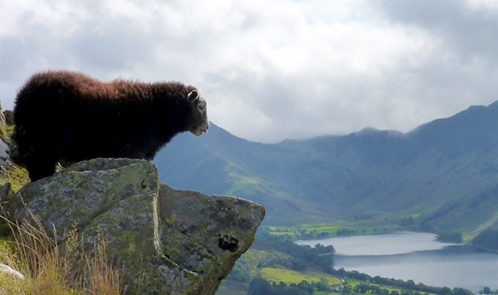 While I hope that we have an Indian Summer (today is gorgeous), I am also planning for the colder months. One thing I will do is get the chimney cleaned and after that I will use my Chimney Sheep – a thick pad of soft grey felt – for no more draughts and no more getting covered in soot.
I got the product last year and the design and quality of the chimney sheep really impressed me.It has proved to be a great alternative to balloons that stop drafts in the chimney.
Our house has always been draughty around the fire place…essentially an open hole straight from the roof to the living room. Previous attempts to reduce the draught hadn't really worked and I know that inflatable balloons popped easily or deflated over time.  I had one that just looked like someone had chucked a tough carrier bag there.
The Chimney Sheep simply is pushed up – here's a simple video showing how it works. We positioned it a little and we got an instant seal. Of course, when we take it out to light the fire, we'll need to be careful as you can imagine what's sitting on top of it…hopefully no dead pigeons.
After installation, the room was immediately warmer, and made us understand that we'd probably been losing money trying to heat the room. We also noticed no more chimney debris on our fire…it's a fake coal gas fire.
There is an obvious pendant dangling in the fire place so no-one should accidentally light a fire. I added a pretty heart to mine so it's a nice feature as well as a reminder.
The Chimney Sheep manufacturers say that it is easily removed (care should be taken about falling dust and dirt) and replaced and, although I haven't done it yet, it is apparently washable. A really great idea which I thoroughly recommend.