Free electric car charging point with ChargeatmyHouse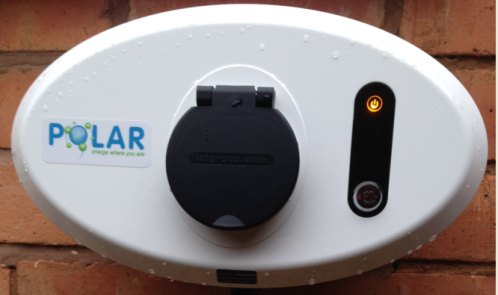 Just heard from Anthony at ParkatmyHouse about a new service called ChargeatmyHouse. ParkatmyHouse (the company that manages the rental of my drive and provided me with a free electric car charging point) has formed a new partnership with the UK Government and as a result of this partnership, they have over 100 electric vehicle charging points to give away for free (worth £1,500 each).
But I don't have an electric car. Why would I want a charge point?
1.   It's worth over £1,500 and can add value to your home (installation is also completely free).
2.  There are over 20 new "plug in" models being launched over the next 12 months from manufacturers such as BMW, Renault, VW, Toyota, Volvo, Ford and Mercedes.  Charge more to electric car owners to park and charge on your space, turning a profit on the tiny cost of electricity.
3.  Do your bit for a more sustainable society by helping your city lead the way in electric mobility.
We've got one already (see above), and the units are small and attractive. They are manufactured by Chargemaster Plc, Europe's leading manufacturers of charge points.
Hang on. What's the catch?
There is no catch. They're able to offer these charge points thanks to a generous government funded initiative to help the UK become a greener and more sustainable country.
If you would like to find out more about getting a free charge point, simply visit http://pamh.me/1cnAd9n and enter your details. A representative from Chargemaster will then be in touch to answer all your questions and check your home's eligibility.
You can also visit ChargeatmyHouse.com and chat live to one of their community managers who will happily answer any questions you have.