Five money saving tips for your home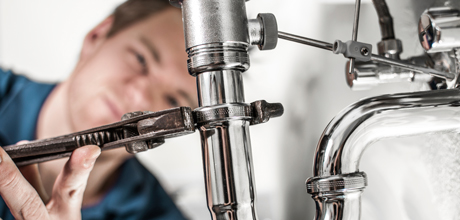 Swinton Insurance shares its simple but effective tips that'll help you avoid any emergencies in the home, and minimise your bills:
     1.Dispel those draughts
Once you've warmed up your house, it's important to try keep the heat in – after all, the more often you have to turn the heating on, the bigger the bill. Make sure no chilly breezes sneak in by filling any gaps around doors with a draught excluder and windows with draught proofing strips.
Insulate and insulate again
Not only will insulating your home keep you warm and toasty, it could cut your energy bills too. Consider the following:
Cavity wall insulation to avoid losing heat through your walls
Draught proofing so cold air doesn't creep in through doors or out through windows
Floor insulation – make sure gaps in the floorboards are filled
Loft insulation – heat rises so keep it in by lining your loft space
Water tank insulation – treat your tank to a winter coat during the colder months
Prevent burst pipes
If there's one thing guaranteed to put a dampener on things it's a burst pipe, and the damage it can cause can be extremely costly. To make sure you're prepared, it's worth inspecting and insulating your pipes and taps now, and looking out for any leaks that could get worse. Also, get familiar with where your stopcock is, so you can switch off the water should the worst happen.
Service your boiler
Get your boiler serviced by a professional to make sure everything is in good working order to avoid being left in the cold this winter. If there was a problem, emergency call out charges can be high and, because engineers are extremely busy this time of year, you may struggle to get help straight away.
Avoid domestic disasters
If your heating packs up or your electricity fails, you want to know that the problem will be taken care of as quickly and efficiently as possible – and that you won't have to pay through the nose for it.
Tips provided by Swinton Insurance.