£700 for renting out an empty parking space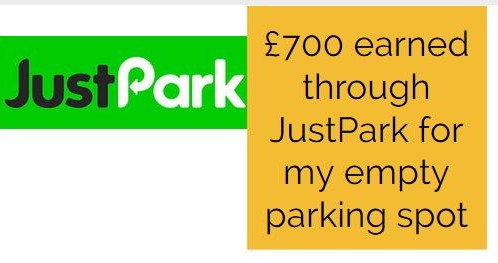 You may know that I use JustPark, formerly ParkatMyHouse, to rent out a space that lies empty on my drive.
I wanted to share with you how easy the service is to use and maybe get you thinking whether you have some space that could be earning you money while sitting empty.
Even if you don't have a space, what about your elderly friends or relatives who no longer drive and have parking for someone who is willing to pay for it.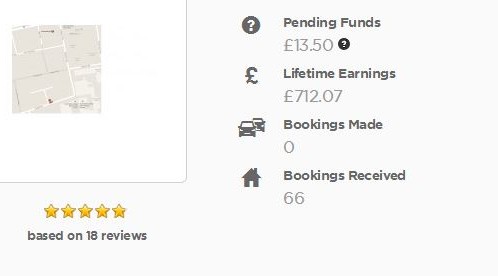 Great locations are near stations, tube stops, town centres, airports, stadia and business parks. Parking around these areas isn't cheap, so using JustPark can earn you money.
On the other side of things, if you are looking for a parking spot and don't want to pay high NCP car park prices or risk a ticket for being a few minutes late, then JustPark provides a great option. On average parking spaces through JustPark cost half of the nearest on street alternative.
I set up my account in May last year and have earned over £700 to date. I charge £5.50 per day for my spot and JustPark takes a £1. This covers them advertising my spot, taking payment from the renter and basically providing me with a safe and anonymous feedback and communications platform. Communication is done via their website and email, though I have given my mobile for immediate queries. This helps new parkers feel secure.
I have never met the renters as don't feel the need to chat to them, and they definitely have never asked to use my loo!
I have a booking calendar (see below) and if I need my space for my own use, I just mark those days as unavailable. It really is that easy.  Good luck if you decide to investigate it.