Sensitive skin kit rivals Elemis but less than £20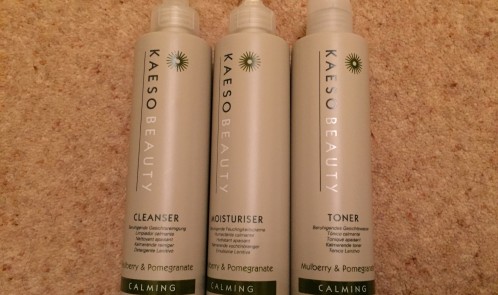 The Kaeso Calming Kit is a delicate range for sensitive skin and I would say that as the products are beautifully packaged and feel lovely on the skin, last ages and are £18.95 for five items with free delivery, this is a real bargain if ever there was one.
The products are really for dry skins and moisturise, remove makeup and dirt, all without stinging or causing irritation. The moisturiser leaves your face really soft and a little goes a long way so is really good value for money.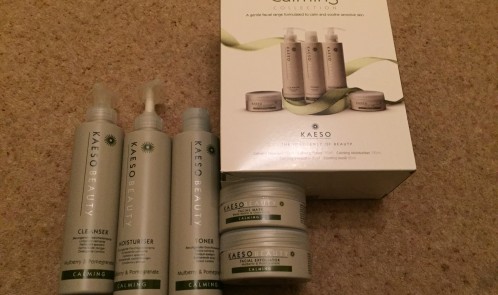 Kaeso products smell good, and the exfoliator is gentle and the calming mask is easy to use.  I must admit that I am an Elemis fan, but the positive feedback online drove me to try out Kaeso. It really does compare well, and would be a fabulous gift for someone special or even for yourself.
The Kaeso collection includes:
1 x Calming Mask 95ml
1 x Calming Exfoliator 95ml
1 x Calming Cleanser 195ml
1 x Calming Toner 195ml
1 x Calming Moisture
Here's some information about Kaeso in case the brand is new to  you:
"The Kaeso ethos is to embody naturally derived ingredients with essential treatment formulas to deliver effective and luxurious professional products.
Kaeso's unique formula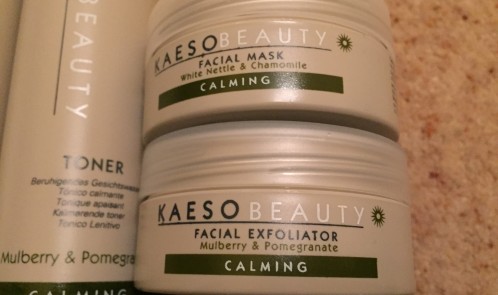 tions are made with the finest, natural ingredients to assure the highest quality skincare. Natural ingredients are a fundamental part of the formulas and have been from the start.  The formulation team at Kaeso source proven and effective botanical extracts and are committed to choosing ingredients that are renowned for their true benefits to the skin. Each product has been carefully designed to meet with Kaeso's Innocence Criteria.  To meet this criteria all products must be free from Parabens, Sulphates, Propylene Glycol and Mineral Oil and then they are proudly stamped with the Kaeso Leaf of Approval."
Available at JustmyLook, an online retailer that offers leading beauty brands, at affordable prices.