imPress press on manicure – gift idea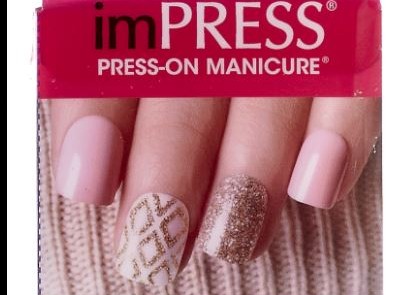 This is another product that caught my eye as manicures are such a nice gift, but are often expensive and time consuming and inflexible, in terms of appointment availability and waiting time.
I do however have a friend that comes to my house to take care of my nails, but can't really "gift" her to all my friends and family, so along come imPRESS press-on manicure nails.
I roped in my neighbour whose nails could do with some care and attention and we try out the nails as they are around £6 and should last a week!
In the box you get 24 ultra-shine gel nails and 6 accent nails. You also get a prep pad, a file and some instructions.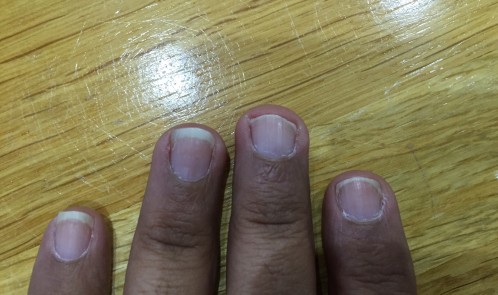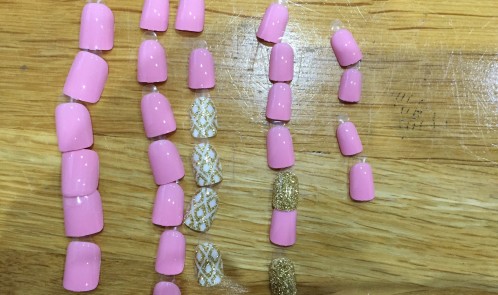 Firstly as the nails were mainly loose, we have to work our which were for which finger. We found the thumbs and little fingers but it was a little harder to spot the others….we think we got it right.
Then we cleaned the nails with the pad given, peeled off the backing and stuck the nails down. It took 14 minutes to stick the nails on and you have to keep pushing them down for 30 mins and can file, get wet or cut after an hour.
First things first, they look lovely, but you have to be careful putting them on as if you don't get it quite right they are hard to budge. The pictures were our a mixture of some nails where we got it right and some that needed to be done with a bit more care.
Basically the mistake we made was not pushing them as close to the cuticle as possible. However, they did look good from far away and unless someone was looking close up, you'd never notice the shoddy workmanship.
She had to cut them down with nail scissors where there is no long nail underneath to support the false nail, as the nails bend. She took them off after three days, as she works a lot with her hands, "they got in the way", but they were great for a couple of days to make her look glamourous.
This what the makers claim: imPRESS Accent nails are 2x longer lasting and the only waterproof nails. They also have "RevolutionarySafe-Hold Adhesive Technology" which secures like glue and has a gap-free seal. RRP £6.98, Stocked in Tesco and I've found them on eBay.