Father's day gift ideas for under £10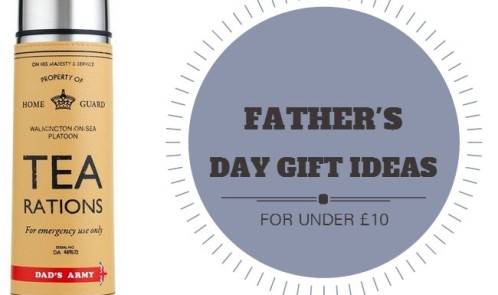 Whether you want to treat your dad to lots of smaller gifts or have a limited budget here are my list of best buys for under £10, including delivery if available online.
I have tested the gift ideas on the kids and Mr BH, asking whether they would like to give them and he would like to receive them. Only the gifts that got the thumbs up from both parties made the list.
Please add your own suggestions in the comments.
2014 FIFA World Cup Brazil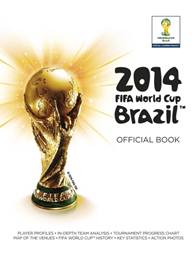 The perfect gift for a football-loving father, the 2014 FIFA World Cup Brazil offers an all-inclusive insight into the world's greatest football tournament. Jam-packed with guides to previous stadiums and host cities, this book gives a history of the famous championship and includes a tournament progress chart, that can be completed as 2014 games progress. Available for £4.99 at The Works and online at TheWorks.co.uk
Top Gear and Match of the Day Quiz Books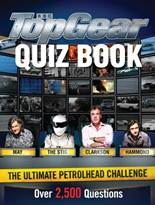 It's time to test your dad's knowledge of his favourite TV shows, with the Top Gear and Match of the Day Quiz Books. Play in teams or individually to answer questions and solve puzzles on a range of subjects, and establish who really is the biggest fan of the well-loved TV programmes. Available for £3.99 each at The Works and online at TheWorks.co.uk
Dads who love their cuppas
His Lor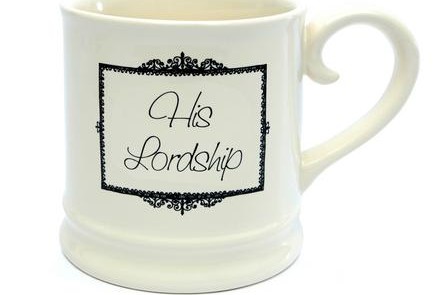 dship Mug – for a dad that is a cut above. With a simple, stylish design this novelty regal mug would truly satisfy his lordship for £2.99 from www.dunhelm-mill.com.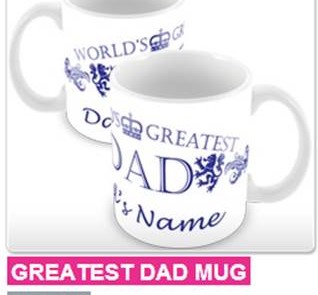 Or crown your dad the 'world's greatest' with the help of a personalised mug from Your Design. At  £7 you can show daddy just who's dearest by having his face – and maybe yours – printed onto the side and there's even the option to add a meaningful message. To keep everything picture perfect, this kitchenware is scratch resistant and if he's not a fan of wearing marigolds, it's also dishwasher-friendly. Order before 10 June to be sure of delivery for Father's day.
Playing Card Box
A traditional wooden playing card box that provides practical storage for dad's favourite playing card set for £4.99. Playing cards are not included.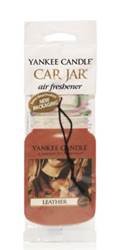 The leather car jar air freshener
Does your dad want to smell the luxurious, rich aroma of the finest leather? Well if you can't afford to reapolster his car, you can gift him this to keep his car smelling great inside with an authentic, true-to-life Yankee Candle® scent. Car Jars provide up to four weeks of fragrance for £2.25.
DIY dads will love Sugru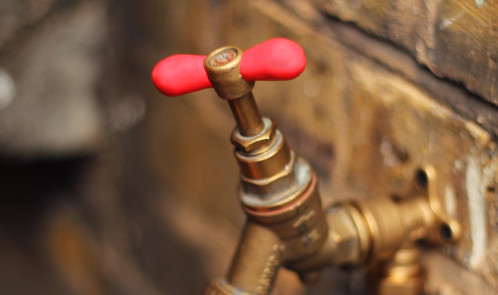 I recently wrote about Sugru and think it would make a perfect Father's Day gift for DIY dads. If you haven't come across it already Sugru is basically a self setting rubber described as play-doh for adults. It sticks to almost anything so people use it to fix everything from fridge drawers to dishwashers and even school shoes.
It was designed to get people fixing, modifying and mending their own things and now people use it in over 150 countries across the world. It started a few years ago as quite a cult brand online but can can now be bought in a wide range of retailers including Wilko, B&Q, Currys and PC World. It comes in different colours and can be bought in mini packs of 3 uses for £6.99.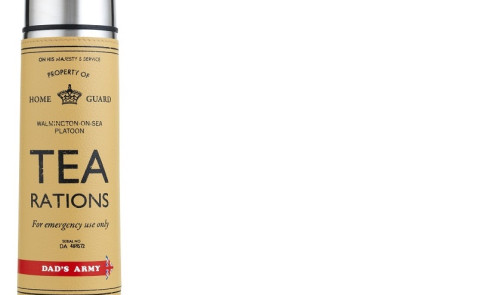 Dad's Army Flask
At Sainsburys for £10, this is a nice flask with a leather like cover to keep his tea or soup warm. As you may know, Dad's Army was a long British comedy series from 1968 for nine years it followed a group of men who set up the towns local defence volunteers, later to become The Home Guard. The characters made this programme such a success. All Dad's Army fans will love the range of Dad's Army gifts which are perfect for gifts for Father's Day. The stainless steel flask is perfect for keeping your drinks warm and is a must have gift for the home of any Dads army fanatic.
Chocolate boot from Tesco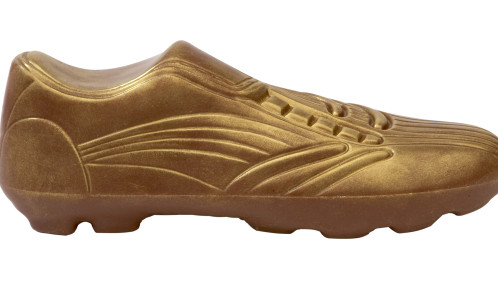 At only £5, this is a fun gift and great combination for a football and chocolate loving dad.

Dads who love BBQs chalkboard
A chalk board so that he can wow guests with what he's got lined up on the grill with this chalk board. This is £8 from Tesco. If you have more to splash out, check out this chimenea and other BBQ products from Aldi.
Some scents for dad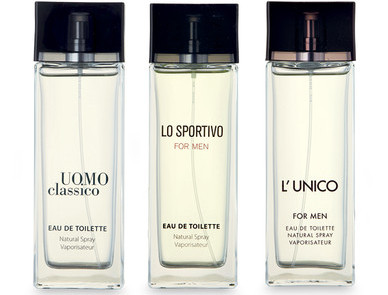 Aldi has some special buy Eau de toilette for men. There are three to choose from: Uomo Classico, Lo Sportivo and L'Unico. They come in smart chic packaging, and the descriptions make them sound like they are worth a punt. For example, the blurb on the Lo Sportivo says – an invigorating fragrance for men with fresh oceanic scents and accents of vanilla and orange; while L'unico says "a charismatic, seductive and masculine fragrance for men with a mix of spicy components like ginger and cardamom with a hint of cedar and orange blossom. They are in stores for father's day at £4.49 for a 100 ml bottle.
For the cycling fan
Aldi's selling everything your cycling enthusiast dad needs for a summer of cycling with its range of cycling clothing, accessories and tools – in store on 4th May an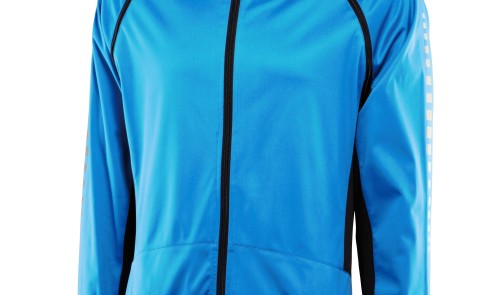 d 29th June. Mmmh the later date means you are too late for fathers day, BUT I guess daddy could have a voucher or money gift to grab the gear later on as the prices and value for money really make it worth the wait. These are my favourite items and I plan to pick up the gloves, lights, computer and pump this weekend.  And I am going to get Mr BH a gift from me (cos he's worth it) of a Crane Softshell cycling jacket at £15.99. It's got removable sleeves, plenty of reflective strips, a pocket in the lower back for his wallet and looks good too.
  Bicycle computer
For dads who love their gadgets and gizmos, this Bicycle Computer features a speedometer and tripmeter, allowing him to monitor his top and average speeds. So whether he's going to work or getting out on the open road, it will drive him to hit a personal best. It's £4.99.
LED light set
For newbie cyclists or dads who just need some better lights, this set is a must have for keeping dad safe on the road. At £4.99, it has a white front and red rear LED light, and includes sturdy brackets to easily attach to his bike.
 Double cylinder foot pump
Don't let a puncture put a dampener on dad's ride. The pedal on this pump is removable and locks easily back into place for compact and easy storage. Oh and it's got a really neat guage that can measure pressure….not seen one like that before. It fits Dunlop, Presta and Schrader values, meaning dad can get back on your bike in no time. It's £5.49
 Cycling gloves
Featuring a gel pad on the palm and reflective detail, Aldi's cycling gloves are comfortable and protect your dads' hands from the elements, leaving him free to enjoy his time in the saddle. They have pull tighter straps and are fingerless too, so that he has full control of his breaks. They're £3.49.
Funny soaps
For a dad whose got a sense of humour, loves sailing or beaches, and could do with a wash, these fun soaps from UK company Gone Crabbing may be just the ticket at £4.99.
For the football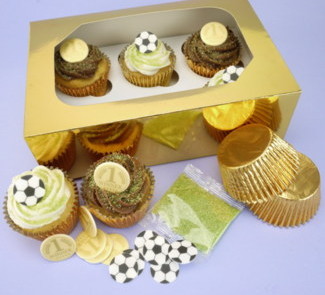 enthusiast with a sweet tooth (if the chocolate boot won't be enough), how about a kit that allows you to decorate 6 cupcakes to present to dad and then you can keep six for "research purposes". The kit includes 12 gold metallic cupcake cases, a 6 cavity gold cupcake box, 15g bag of green sugar sprinkles, 6 icing football sugarettes and 6 icing gold medal sugarettes. All for £7.93.