What is a photo cake and how is it made?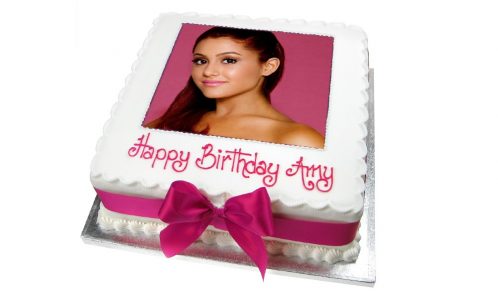 One of my most popular posts is about personalised photo birthday cakes, and because of that I figured you may want to know more.
A celebration without a cake just isn't a celebration at all! Whether it's a birthday, anniversary, engagement, wedding, graduation, or almost anything else, a cake is always guaranteed to raise a smile and to be something that people look forward to. No matter the age or backgrounds of the guests, the one thing they will all have in common is that they will be looking forward to seeing the cake cut and to enjoying a slice of it.
Photo cakes are becoming more and more popular for these kinds of celebrations, and you may well have seen one at some of the parties and occasions you have attended. We look a little bit deeper into what these cakes are, and why they are so well loved.
So what is a photo cake?
Cakes have always been exceptionally highly decorated. You will often find that there are flourishes and swirls all over them, usually made of icing or other edible materials. Originally, this was a way for bakers to show off their skills; the fancier the cake was, the better able the baker was to produce beautiful goods, and the more work they would get.
Over time, words began to be introduced onto cakes. These words, piped on with icing or created with marzipan, for example, would spell out messages to the cake's recipient, wishing them a happy birthday, or congratulating them for passing an exam, or anything else that needed to be said.
As with everything, this has also now evolved, and you will often see photos placed on top of a cake now. The photo might be depicting the person who the cake is intended for, or it might be something that they love such as something to do with their favourite hobby, or a car that they particularly like.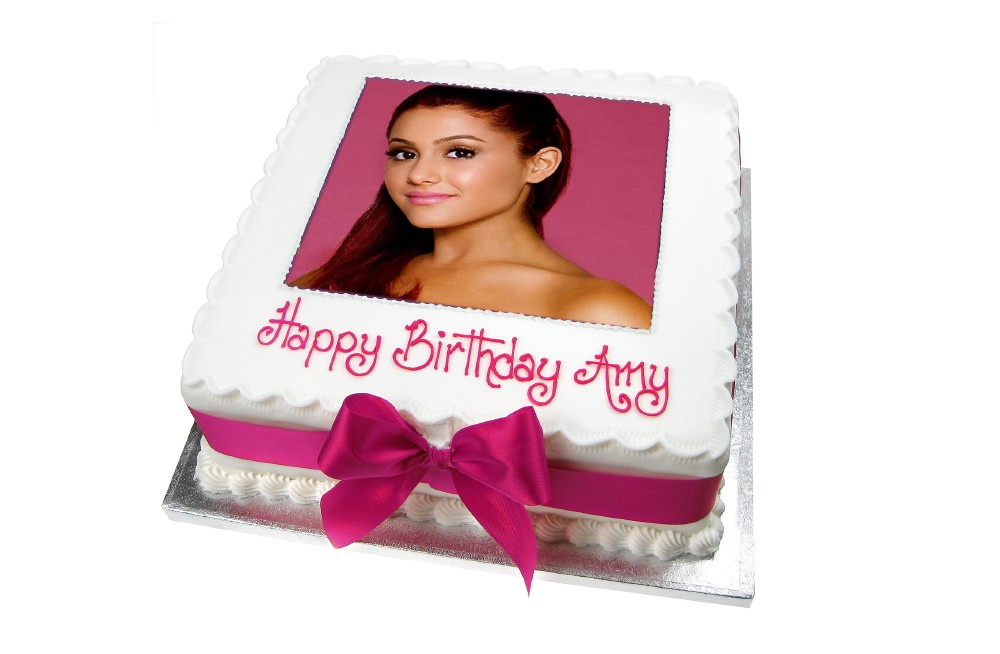 These photos look just like the ones you might see framed in someone's house, in a photo album, or popping up on social media, but there is one crucial difference: the photos placed on photo cakes can be eaten!
What is the process?
It is mostly down to modern technology that photo cakes are possible. This is why they are a relatively new thing, and why in the past this would not even have been something that was considered, let alone attempted.
Now, however, most cake makers will be able to help you if you want to order such a cake.
The first thing you need to do is ascertain which baker you are going to use and whether they can make a photo cake for you. Once you have this information, you can send them a digital copy of the image you want on the cake. If you don't have a digital image, you can download a variety of different (often free) apps to scan the photo and email it to the baker.
The cake maker will then print the photo out, much like you would print out a photo on your home printer. The difference is that they have a special printer that is only used to create these edible pictures. However, the process is a very similar one. The image is printed onto 'icing paper' or 'frosting sheets' (which are made from various starches) and then attached to the top of the cake using non-toxic inks made from food colouring and sugar.
The 'paper' is specially created to dissolve on top of the cake, leaving only the image behind, so that it looks as though it were printed straight onto the cake.