Aldi prices matched at Tesco – try this hack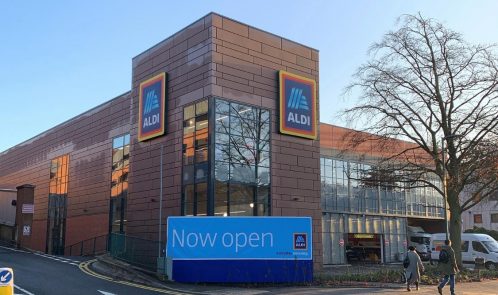 Have you heard about Tesco's Aldi Price Match? It means that Tesco has matched the prices on hundreds of Tesco and branded products against prices in Aldi. Look out for the 'Aldi Price Match' bubble in-store or fill your basket online.
Tesco initially committed to price match Aldi on hundreds of items back in March at the start of lockdown, but many shoppers are still unaware of the scheme.
It's not just available online either, as shoppers can spot price-matched labels in store, according to the Tesco website.
What products does Tesco match?
They match against comparable products at Aldi or we match identical branded products at Aldi
What prices do they check?
Tesco checks prices in Aldi stores and/or online twice weekly. The stores they check are located in England, Wales and Scotland. Aldi does not have stores in Northern Ireland.
What price does Tesco match?
They do not match against any promotional prices in Aldi stores and/or online. Pro-rata Aldi price matched considering the product's size. If you are online, just type in Aldi Price Match into the groceries search bar and you'll get all the current offers!
Where can shoppers find the price-matched products?
The products Tesco matches will vary by week. They can be found in selected larger stores but not in Express stores or in NI stores. Tesco products' availability varies by store. All products are subject to availability.
Here's a list of products currently matched.