Teeth whitening on a budget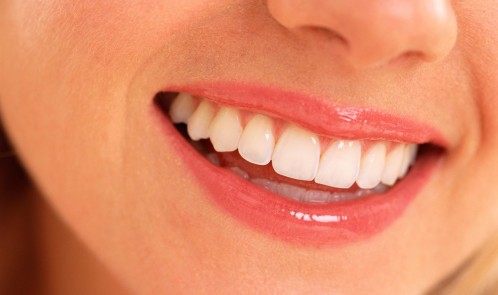 A few years back, I started noticing that my teeth were going a bit yellow. Now my teeth are naturally straight so I was happy about how they looked, but the yellowing was bugging me, so I checked out how to make them look better and this is what I found:
The "natural" and cheapest approach
I saw a really fascinating teeth whitening video recently on YouTube, where a young lady used bicarbonate soda and lemon juice and brushed her teeth with that once a week for lovely white teeth. Now that should come in at around 50 p or less a week, which feels like a real bargain.
The dentist option

I turned to my dentist and he offered me laser or molds and gels. I took the cheaper option, so he made me some molds and provided me with some Day and Night whitening gel tubes. I decided to go for a dentist as my teeth are precious to me and I didn't want to damage them. The molds and the tubes cost £300. I used the tubes every day for 30 minutes twice a day for two weeks. They definitely hurt, so I used sensitive toothpaste throughout the treatment. I could use any leftover tubes for two years, so I used them again within the two years, so for two lots of dentist quality whitening, I paid £150 each. This was cheaper than the laser treatment they offered for £600, which a friend of mine had and says was painful.
I still have the molds and have seen that I can buy the Day and Night tubes on Amazon for a fraction of the price my dentist is asking for them, but I haven't needed to whiten in two years and when I do, I would look for a reputable firm with good reviews if I bought from Amazon.
The online option

Now £300 isn't cheap, so when my work colleague bemoaned her red wine stained teeth, we looked around the internet to see what we could find.  She uses an eBay seller named sunshineteethwhitening. The kits cost from just £10 and are really good, but need to be done every time you have a special event as the whitening effect doesn't last as long as the ones done by dentists. Because the bleaching makes her teeth sensitive, she tends to only use the kit once every two-three months for one week (putting the bleaching solution on my teeth every other day rather than daily – so 3 – 4 times over one week) before an event to get the desired result. Her favourite/recommended product would be Opalescence PF 16% which is only £10.97 and will last you a while.
The kit says to leave the trays in your mouth for 5 minutes but, because she only puts them in 3-4 times in a week (as she uses them every other day), she tends to keep them in for 10-15 minutes.
eBay has lots of other teeth whitening kits, including laser versions where you shine light on a gel on your teeth to get your teeth whiter quicker. Just search for teeth whitening and see what else comes up.