Pretty dresses for only £1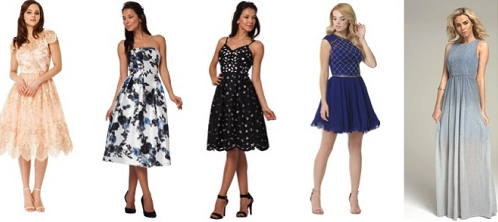 Women's online fashion retailer Chi Chi London, will launch their £1 Dress Collection that will run for 5 days only from tomorrow. Each day a different Chi Chi dress will go on sale for just £1! Chi Chi London is the ultimate destination for party dresses, so don't miss out on this early Christmas treat.
A celebrity favourite, Chi Chi London has a great range of sparkle, glitter and embroidery to see you through the festive season in fairytale style. Whether you are looking for an outfit for Christmas, New Year, Party or Prom – A Chi Chi London dress will certainly make all the difference.
Combining elegance and colour to create a chic range of looks, perfect for any occasion.
Here are three of the five dresses that are going on sale for a £1 in detail and all five are above. Available online via their site
www.chichiclothing.com
 with a shipping cost is £3.99 for the UK only.